Image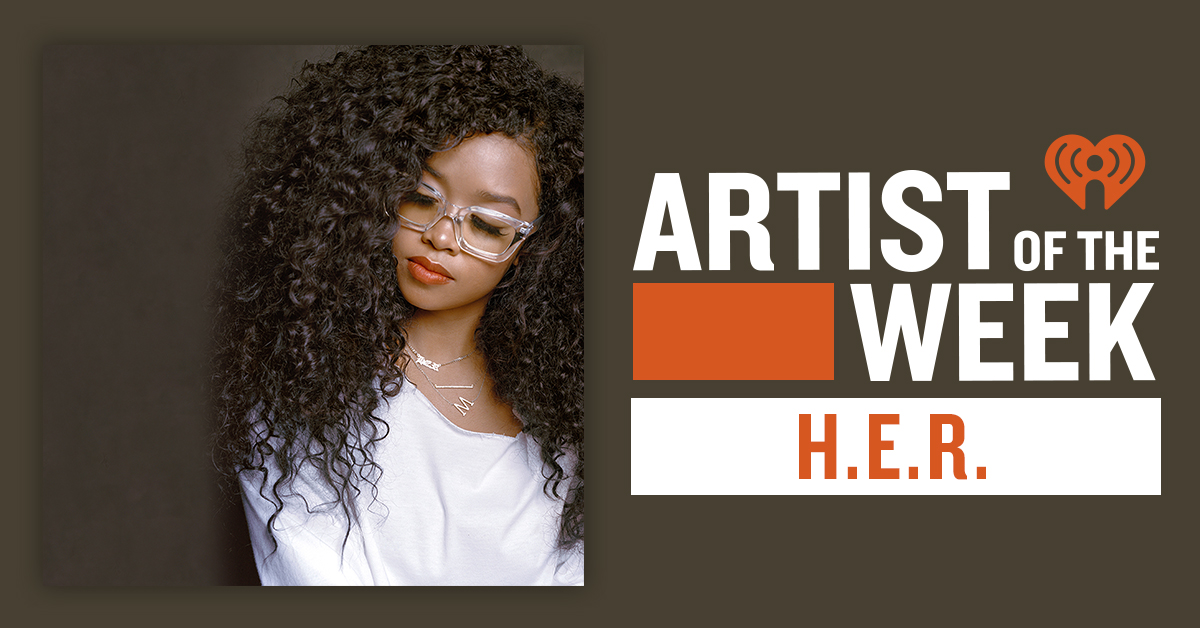 Artist of the Week: H.E.R.
On Wednesday, H.E.R. shared an intimate performance for the iHeartRadio Living Room Concert Series.
During Wednesday's concert, H.E.R. debuted a moving new song titled "I Can't Breathe." The Grammy-winning singer-songwriter wrote the song in memory of George Floyd, Breonna Taylor, Ahmaud Arbery and the recent protests being held in their name. With lyrics like ""I can't breathe/ You're taking my life from me/ I can't breathe/ Will anyone fight for me," H.E.R.'s new song is a battlecry for all those fighting to end systemic racism, oppression and police brutality in our country.
The iHeartRadio Living Room Concert Series presented by State Farm pays tribute to the courageous essential workers fighting the pandemic on the frontlines and defining what it truly means to be a good neighbor. This week's at-home concert benefitted the National Urban League, a historic civil rights organization dedicated to elevating the standard of living in historically underserved urban communities through economic empowerment.
"These lyrics were kind of easy to write because it came from a conversation of what's happening right now, what's been happening, and the change that we need to see. I think music is powerful when it comes to change and when it comes to healing and that's why I wrote this song, to make a mark in history. And I hope this song does that," H.E.R. said.
If you missed H.E.R.'s powerful performance, be sure to catch the replay here.