Image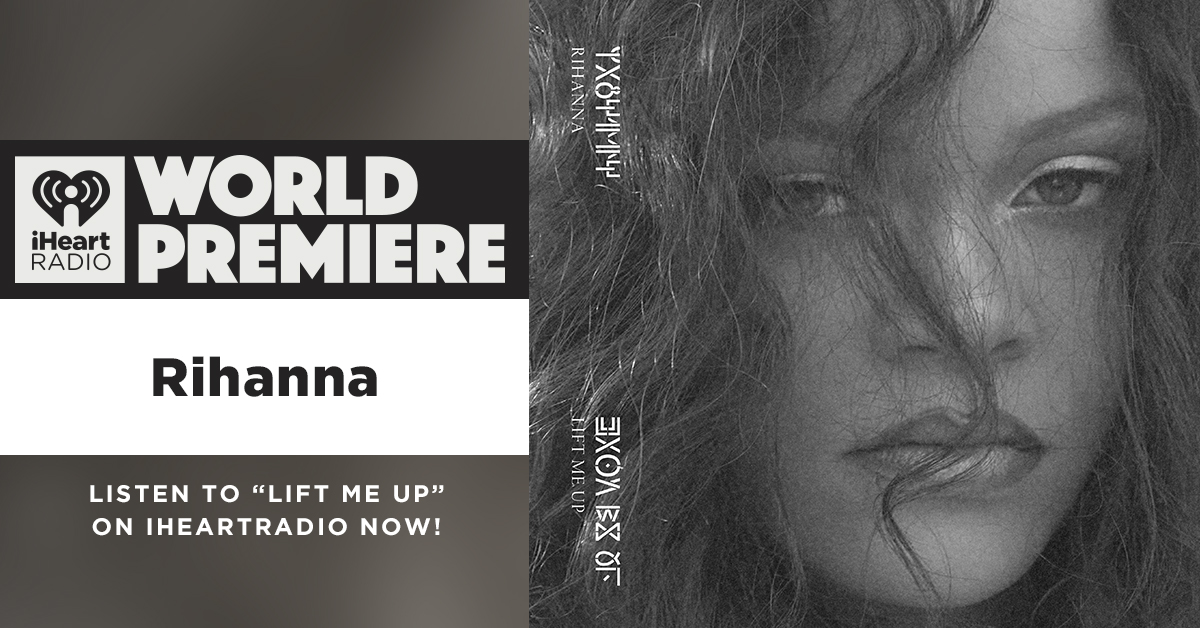 Artist of the Week: iHeartRadio World Premieres Rihanna's Return Single "Lift Me Up"
It's official: Rihanna is making her long-awaited return to music with "Lift Me Up," the lead single in Marvel Studios' blockbuster event Black Panther: Wakanda Forever.
"Lift Me Up" had a World Premiere debut across hundred of iHeartRadio stations on October 28, and listeners can continue to tune in to hear the exciting comeback single on iHeartRadio stations across the country.
Rihanna returns with the emotional single for the Black Panther sequel, which was forced to change directions after the tragic and unexpected passing of star Chadwick Boseman in 2020 after a private battle with cancer. The emotional song begins with the meaningful chorus repeated throughout, featuring lyrics like "keep me close" and "hold me down" paired with the title "lift me up." Later in the first verse, Rihanna delivers the impactful line "When you depart, keep me safe / Safe and sound."
This is the superstar's first new music release since her 2016 album Anti, which featured hit songs like "Work" feat. Drake, "Love on the Brain" and "Needed Me."
Rihanna is next set to headline the Super Bowl LVII halftime show on February 12, 2023 – her first performance since the 2018 Grammy Awards. Needless to say fans are anxiously awaiting her performance – and if new music will be released around it. 
For now, listen to the emotional "Lift Me Up" on iHeartRadio and get ready for her Super Bowl performance by tuning into her artist radio on the iHeartRadio app, iheart.com and below!
<iframe allow="autoplay" width="100%" height="300" src="https://www.iheart.com/artist/rihanna-34742/?embed=true" frameborder="0"></iframe>