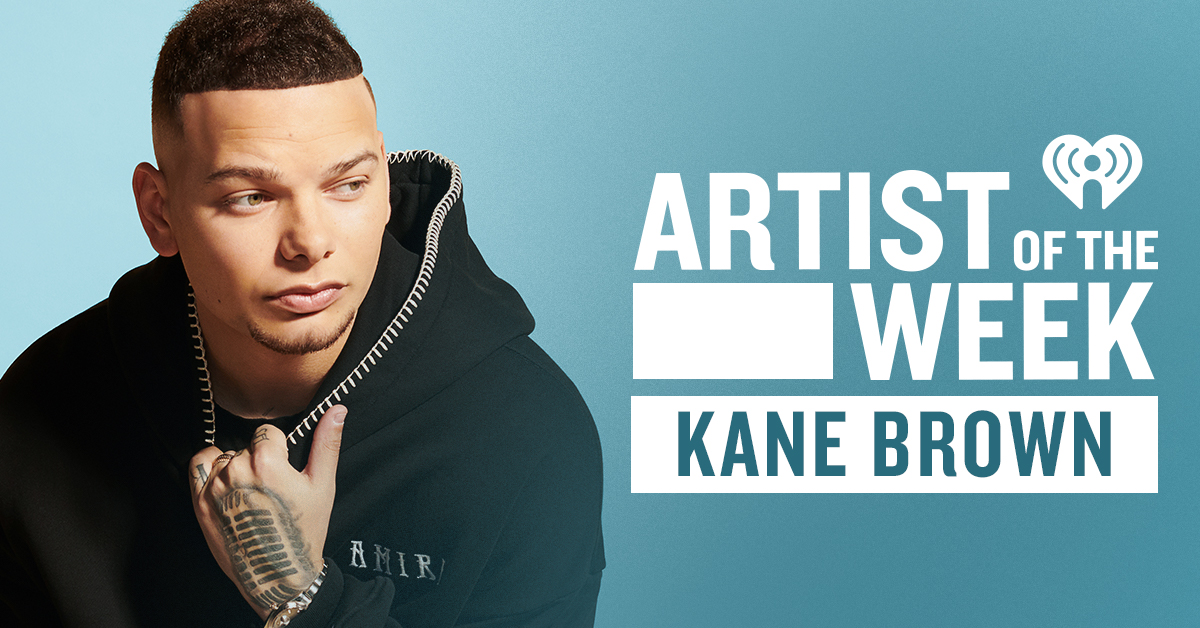 Artist of the Week: Kane Brown
Good news, country fans! Kane Brown just released a star-studded new track titled "Be Like That." The new song is the perfect mix of country, pop and hip-hop, and its lyrics chronicle the highs and lows of being in a relationship. 
Kane announced the new single on his Instagram earlier this week and teamed up with R&B star Khalid and rapper Swae Lee to bring the new track to life. It's not the first time Brown has collaborated with Khalid—in fact, the pair recently worked together on a remix of Khalid's "Saturday Nights." 
The American Music Awards' Favorite Country Male Artist has been hard at work creating new music. In addition to releasing "Be Like That" and creating his upcoming EP, Brown has joined forces with Nelly to record a remix of "Cool Again"—an uptempo, chart-topping break-up song Brown released back in April. Nelly revealed the collaboration on Instagram and went on to praise Brown's forthcoming album, saying, "His EP is ridiculous, he's got some classics on there, you got H.E.R. on there, Swae Lee, Khalid." 
Brown also recently performed in the virtual iHeartCountry 4th of July BBQ on July 3 alongside Lauren Alaina and Old Dominion. If you missed the all-star event, catch a replay on CWTV.com!
To hear Brown's new single, tune in to iHeartRadio stations nationwide or head over to iHeartRadio and start streaming "Kane Brown Radio"! 
Kane Brown​​​​​​