Image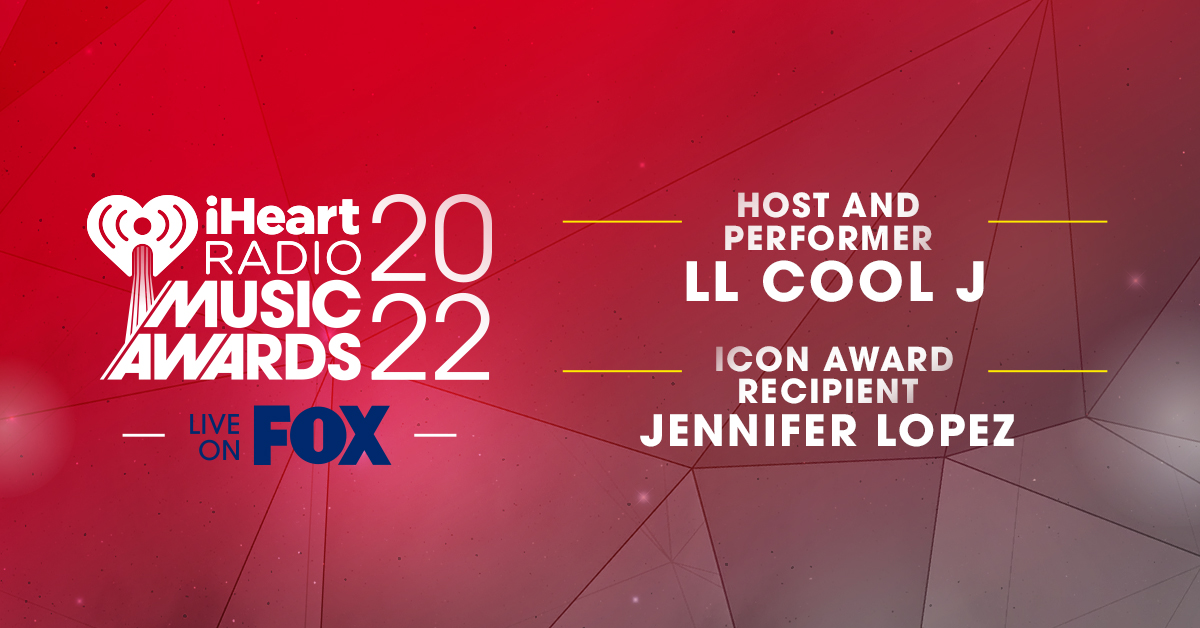 Artist of the Week: LL Cool J & Jennifer Lopez
The ninth annual iHeartRadio Music Awards are just one month away!
Get ready for a star-studded evening celebrating the biggest names in music, hosted this year by legendary rapper LL Cool J, who will also serve up a special performance in addition to his hosting duties.
"It's an honor to return to the stage as host of the iHeartRadio Music Awards and bring live music back to fans all over the world as we celebrate our favorite artists," said LL Cool J in a statement. "I have a special performance for the fans, and the show will have some great surprises throughout the night. See you there!"
But that's not all, music fans: receiving iHeartRadio's prestigious Icon Award this year is none other than the pop queen herself, Jennifer Lopez! The accolade celebrates J.Lo's impact on pop culture and more than two decades as a radio hit-maker, actress and touring force with a loyal fan base stretching across the globe.
Jennifer Lopez is a cultural icon, businesswoman and award-winning entertainer—spanning her talents across performing, producing and acting to become one of the most recognizable acts of all time. She is the only artist to ever have a number one album (J.Lo) and play the lead in a number one film simultaneously (The Wedding Planner), and over her career, she has sold over 75 million records and grossed over $3 billion at the box-office.
To see the queen receive her crown, tune into the iHeartRadio Music Awards 2022, set to air on Tuesday, March 22, at 8pm ET on FOX live! The show will also be broadcast in its entirety on iHeartRadio stations nationwide, and on the iHeartRadio app.
Now in its ninth year, the iHeartRadio Music Awards will celebrate the most-played artists and songs of the year now past, with nominees including stars such as Ed Sheeran, Cardi B, Billie Eilish, Drake, Doja Cat, Ariana Grande, Lil Nas X and Olivia Rodrigo. As in previous years, fans can get in on the action and cast their vote to decide winners in several new and established categories, including Best Fan Army, Best Lyrics, Best Cover Song, Best Music Video, the Social Star Award, Favorite Tour Photographer, TikTok Bop of the Year and the first-ever TikTok Songwriter of the Year and Best Comeback Album.
So get your votes in on Twitter now using the appropriate category and nominee hashtags, or by visiting iHeartRadio.com/awards, before the March 15 deadline. Then set your calendars to tune in and see the winners, live performances and more when the iHeartRadio Music Awards, hosted by LL Cool J, air live on March 22 at 8pm ET on FOX live!