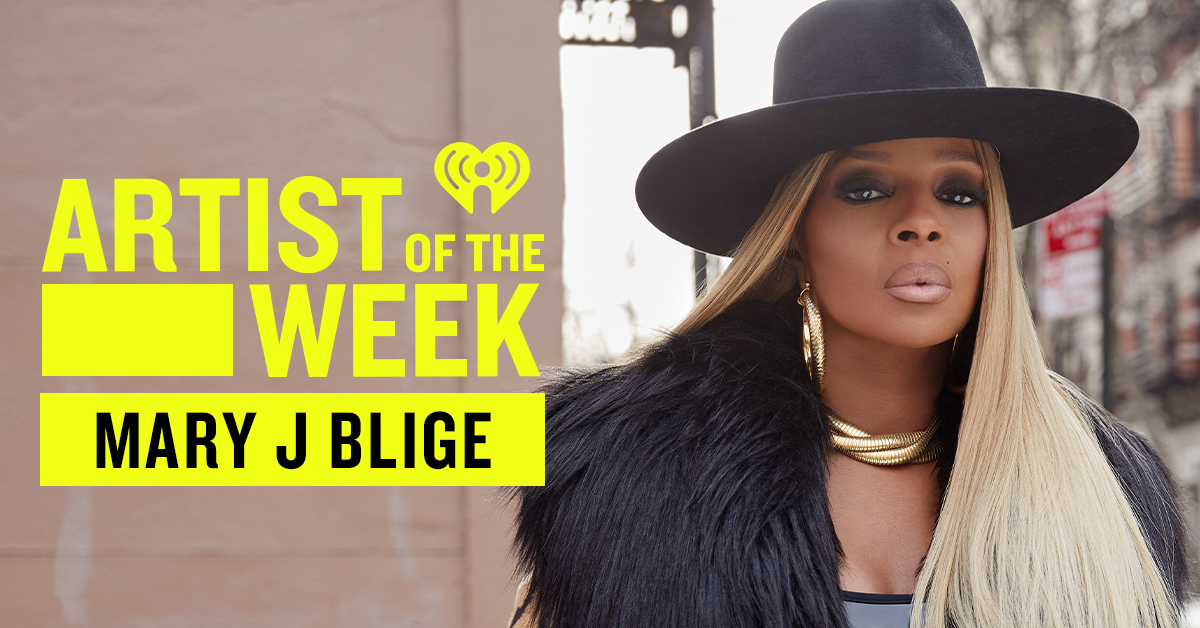 Artist of the Week: Mary J. Blige
Today, we're honoring the reigning queen of Hip Hop Soul: the inimitable Mary J. Blige.
Blige has received a record 30 Grammy nominations over her illustrious career, and music critics from publications ranging from Rolling Stone to TIME consider her 1994 album My Life to be one of the greatest albums of all time. It's not an overstatement to say that she's one of the most iconic artists of our time. And in October, she charmed all of us again with her new single 'See What You've Done.'
Now, she's gearing up to participate in iHeartRadio's first ever Living Black event, in celebration of the Black artists, actors, creators and leaders who have shaped culture. The event will feature performances from today's biggest Hip Hop, R&B and Gospel artists, including Roddy Ricch, 21 Savage, Jhené Aiko, Kirk Franklin and more. Blige will be speaking during the event, so don't forget to tune in for the chance to hear from the queen of Hip Hop Soul herself!
iHeartRadio's Living Black will take place this Saturday,  Saturday, February 20th at 6pm ET/3pm PT. Be sure to tune in via iHeartRadio's YouTube channel, Facebook page or the iHeartRadio app for this can't miss event!