Image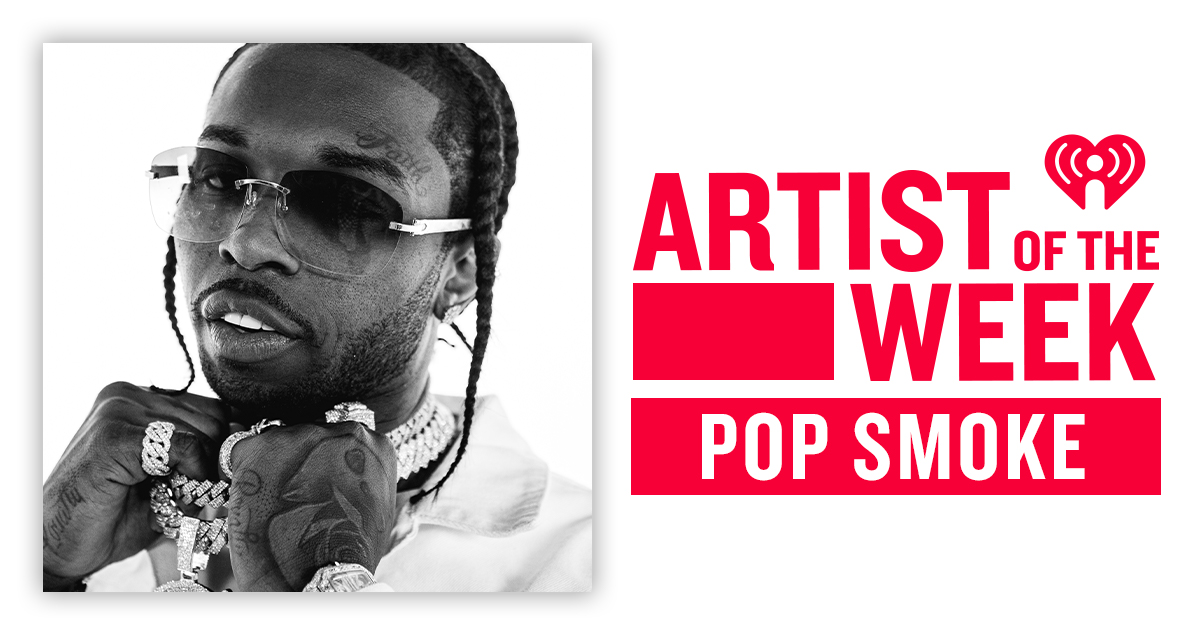 Artist of the Week: Pop Smoke
Pop Smoke fans, rejoice! The Brooklyn rapper's second posthumous album Faith is making its global debut today on iHeartRadio.
Faith features a star-studded list of collaborations—with artists like Kanye West, Pusha T, Dua Lipa, Kid Cudi, Pharrell, Future, 21 Savage and Quavo and Takeoff of Migos all making an appearance on the new record. You can be the first to hear these collaborations and more tracks from Faith, by tuning into iHeartRadio's Hip Hop and RCHR stations all day long!
Pop Smoke's manager confirmed the release of Faith last month, dropping an official trailer on Pop Smoke's YouTube Channel. In the clip, the late Grammy-nominated rapper can be heard saying: "I always knew I was gonna be something good. I feel like it's coming back to New York."
Pop Smoke, a rising star in hip hop, was just 20-years-old when he was murdered during a home invasion in LA. The young rapper put New York hip hop, and more specifically "Brooklyn Drill" (a variation on trap music originally hailing from Chicago), on the map with his breakout singles "Welcome to the Party" and "Dior" in 2019.
He would debut his first mixtape, Meet the Woo, later that same year. And drop his follow-up mixtape, Meet the Woo 2, in 2020—which peaked at number seven on the Billboard 200. His first posthumous LP, Shoot for the Stars Aim for the Moon, was executive produced by fellow New York rap legend 50 Cent and also released in 2020. The album became the longest-running No. 1 hip hop album since 1990 and sold more than 7 million copies.
Be the first to hear Pop Smoke's highly anticipated second posthumous album Faith, streaming now on iHeartRadio!