Image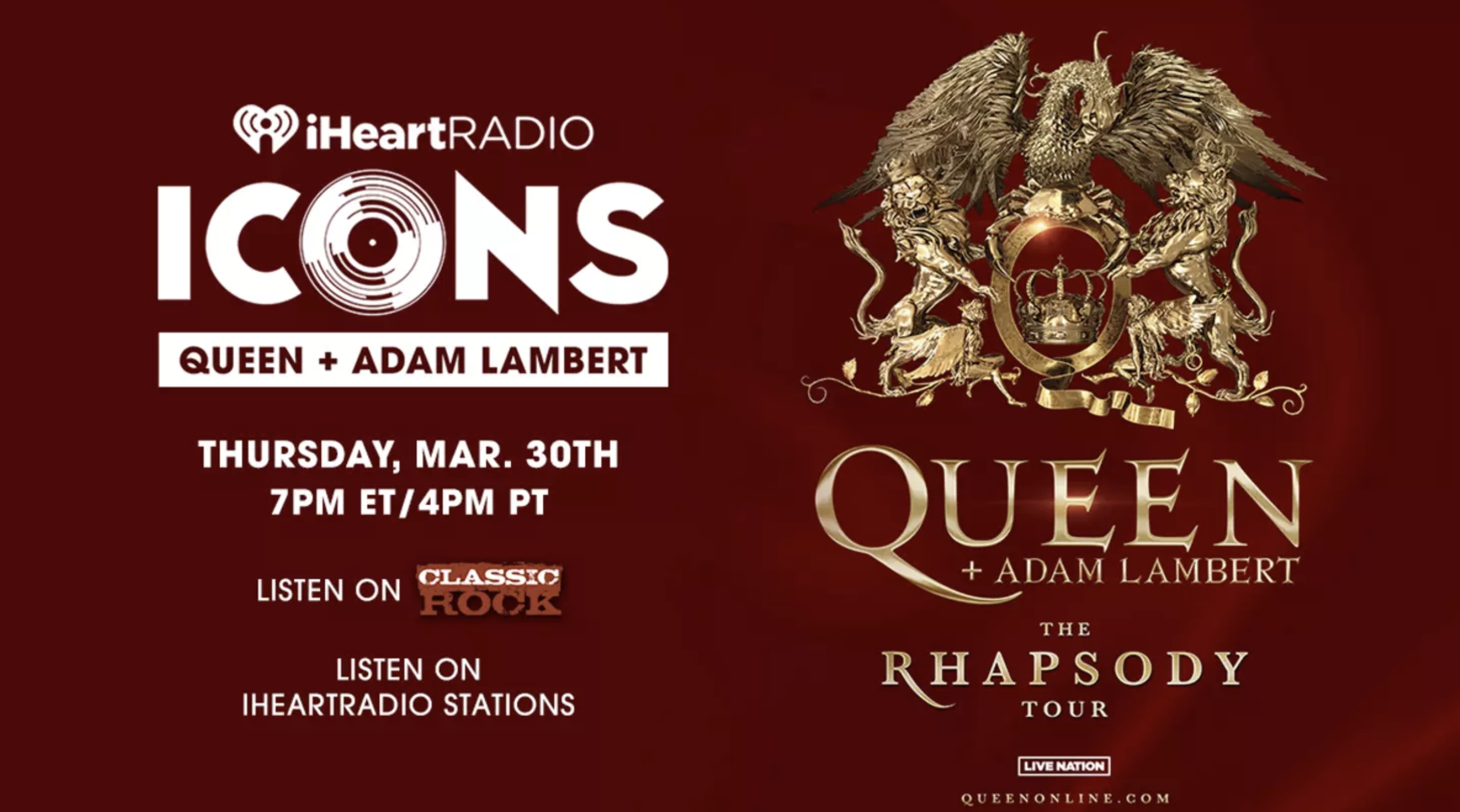 Artist of the Week: Queen + Adam Lambert Take Over iHeartRadio ICONS -- Catch Them on Tour!
Queen fans know how special it's been to see the band tour again, with Adam Lambert stepping into the iconic Freddie Mercury's shoes. This week, iHeartRadio ICONS celebrated the band's just-announced tour with an intimate performance and interview. 
"iHeartRadio ICONS with Queen + Adam Lambert" streamed live on Thursday, March 30, and featured the band's legendary musicians, Brian May and Roger Taylor, alongside Lambert. In a special moment, May and Taylor recalled how performing at the 2014 iHeartRadio Music Festival with Lambert was the moment they decided to bring the singer on permanently. 
Looking ahead, "The Rhapsody Tour" kicks off on October 4 in Baltimore, and takes Queen + Adam Lambert to 14 cities across the country, including Boston, New York City, Philadelphia, Atlanta, Chicago and more, wrapping up on November 11 in Los Angeles.
In a press release, Sir Brian May explained of the upcoming trek, "Our last tour featured our most ambitious production ever. So we decided to rip it apart and get even more ambitious. Watch out world." Lambert added, "I can't wait to tour North America one more time with the Rhapsody tour alongside the two unbelievably talented legends that are Brian May and Roger Taylor."
At the iHeartRadio ICONS show, May assured fans that, though this tour bears the same name as the tour that took place from 2019 to 2022, it will be very different this time around.
"We just love trying stuff out and seeing how far we can push it. So we're innovating the whole time. We are ripping things to pieces the whole time saying, 'Can we do this better?' Can we do this a different way? Can we try a different song, and can we move things around?' " said May. "All of this stuff contributes, so this tour has evolved a lot since we last saw you. I actually questioned if we should still call it 'The Rhapsody Tour,' but the rhapsody has returned and its significantly changed and revved up."
Tickets to "The Rhapsody Tour" are on sale now. Head to LiveNation.com to snag yours, and jam out to the best of Queen's with their artist radio on iheart.com, the iHeartRadio app and below.