Image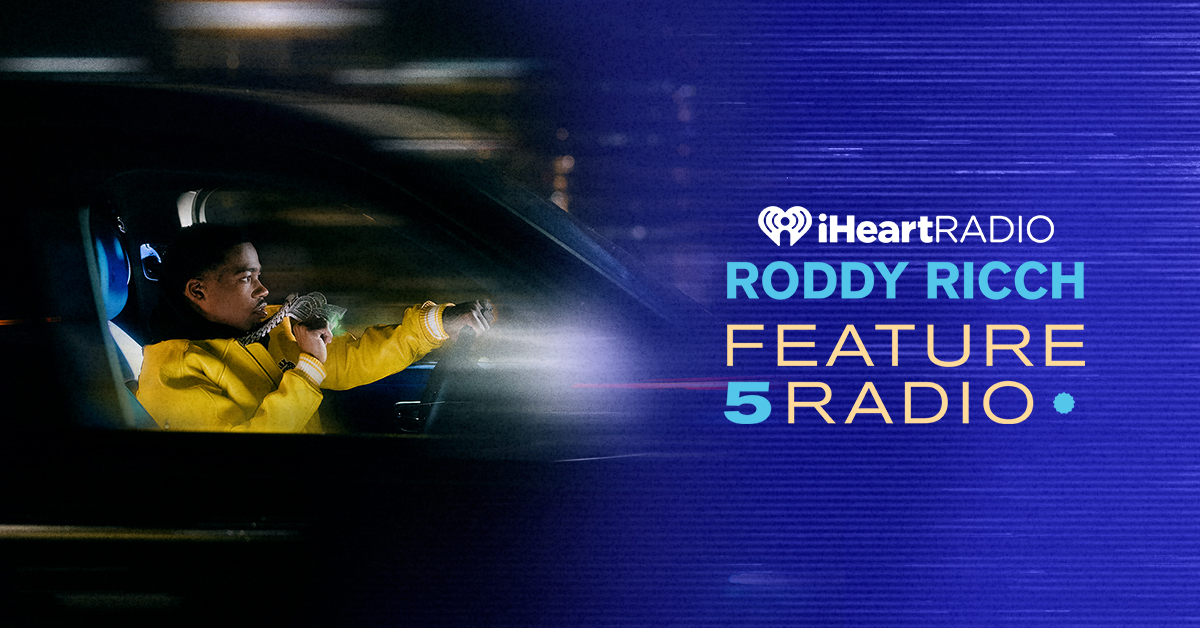 Artist of the Week: Roddy Ricch
Hip hop fans, rejoice! Rap's rising superstar Roddy Ricch is back with a brand new album, LIVE LIFE FAST, making its global debut today on iHeartRadio.
LIVE LIFE FAST features a star-studded list of collaborations including artists like Future, Kodak Black, Jamie Foxx, Ty Dolla $ign, Gunna, Lil Baby and 21 Savage all making an appearance on the new record. You can be among the first to hear these collaborations and more tracks from LIVE LIFE FAST, by tuning into iHeartRadio's Hip Hop stations all day long!
LIVE LIFE FAST is the Compton rapper's sophomore album, and first major release since his debut studio record Please Excuse Me For Being Antisocial in 2019. That album spawned his Billboard Hot 100 number-one single, "The Box," as well as another hit "High Fashion." Prior to that, he rose to fame with two break-out mixtapes Feed tha Streetsand Feed tha Streets II, which caught the attention of the late and great Nipsey Hussle. And despite being on 23-years-old, the rising star has already netted himself a Grammy Award win for his performance on Nipsey Hussle's "Racks in the Middle."
Roddy Ricch has been teasing the release of LIVE LIFE FAST over the past several weeks, including short video clips of songs from the new album. In a heartfelt message to fans earlier this month, he also wrote: "I appreciate every supporter who been down wit Roddy from DAY 1. Y'all forever changed my life and my family life and I'm forever grateful."
Be the first to hear Roddy Ricch's highly anticipated sophomore album, LIVE LIFE FAST, streaming now on iHeartRadio!