Image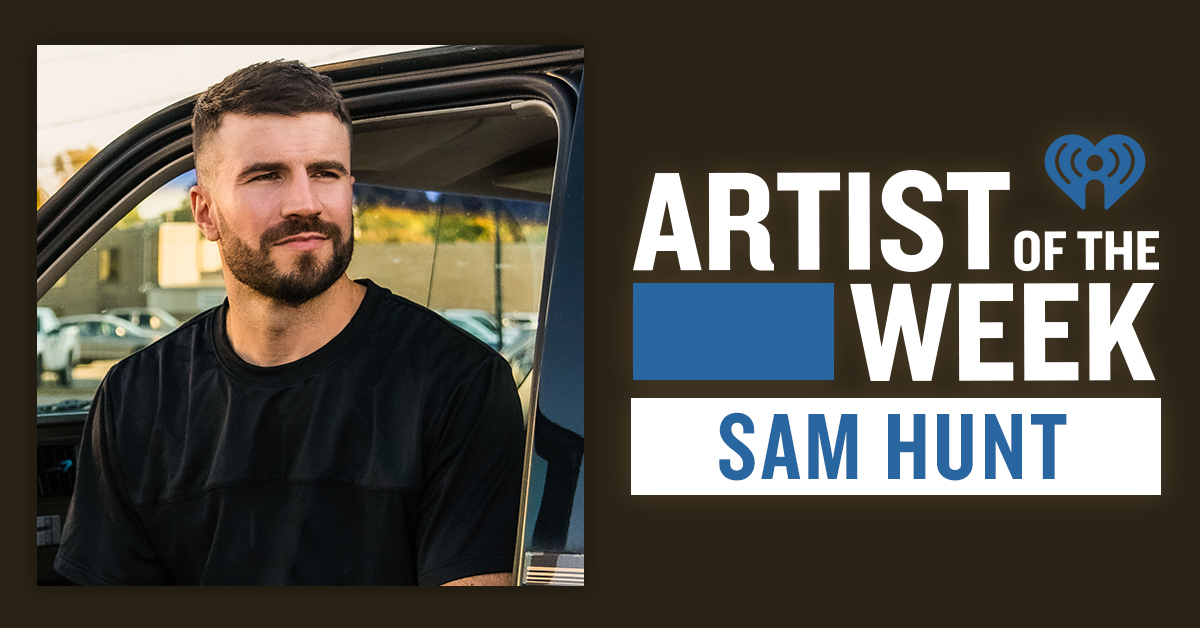 Artist of the Week: Sam Hunt
Sam Hunt fans, rejoice! The country crooner is dropping a nostalgic new single called "23," which makes its global debut today.
You can hear the romantic new track playing all day long on iHeartCountry Radio and more of iHeartRadio's featured country stations.
The soft, wistful new "23" sees Sam Hunt pick up his acoustic guitar and lay down his trademark smooth vocals on sentimental lyrics about a former love. On the bittersweet track, Sam serenades someone from his past, reminiscing about their trips to New Orleans and Folly Beach, and reminding her: "No matter where I go / No matter what I do / I'll never be 23 with anyone but you."
"23" is Sam Hunt's first new music since releasing his highly successful sophomore album, SouthSide, in the spring of 2020. He's been teasing the song for nearly a year, even playing the song live a couple of times since last summer. While he's yet to announce plans for his third studio record, many fans believe "23" marks the first release from a forthcoming album.
Sam Hunt has been lauded for his unique blending of genres, incorporating R&B and pop elements into the production and songwriting of his music. His debut studio album Montevallo, released in 2014, spawned five country chart-topping singles like "Leave the Night On," which have earned him multiple nominations and music awards.
Is the nostalgic "23" set to become Sam Hunt's latest chart-topping hit? We think so, but be among the first to hear the romantic new track for yourself. Tune in to iHeartCountry Radio and more of iHeartRadio's hit country stations to hear "23" now. Then get ready to hear Sam Hunt perform at the 2021 iHeartRadio Music Festival this month alongside music's biggest stars like Olivia Rodrigo, Saweetie and The Kid LAROI!