Image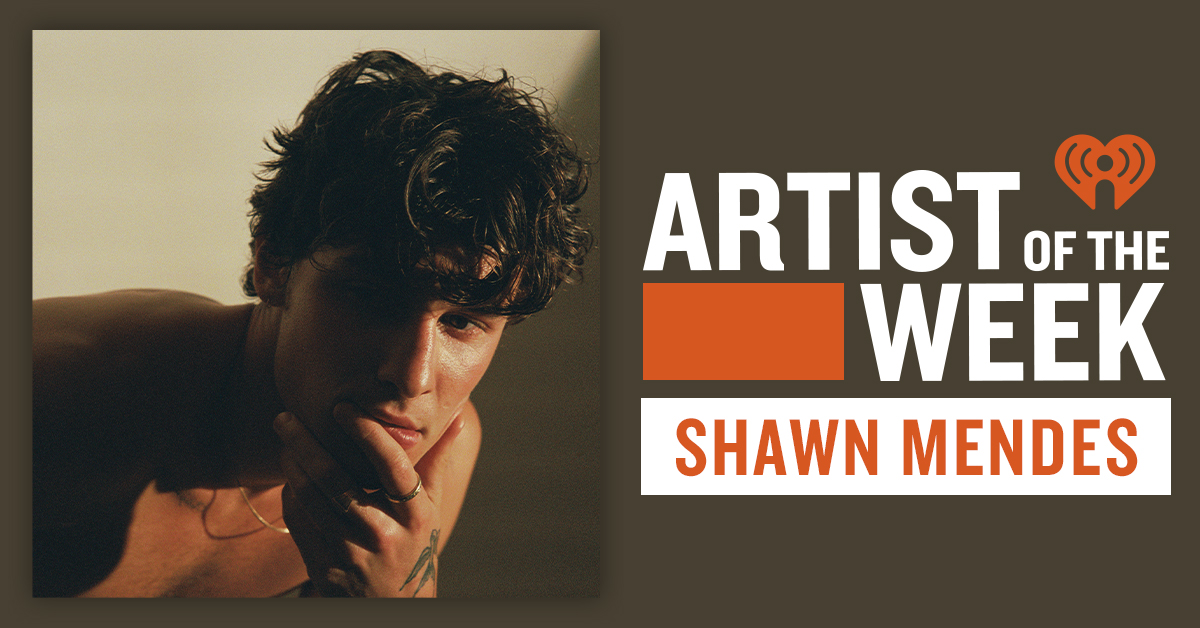 Artist of the Week: Shawn Mendes
Summer ain't over yet: Shawn Mendes is keeping the summer love going with a brand new single "Summer of Love," making its global debut today!
The Canadian pop sensation has teamed up with Puerto Rican reggaetón megaproducer Tainy on the infectious new track, which fans can hear on repeat on iHeartRadio's Contemporary Hit Radio and Hot Adult Contemporary stations all summer long!
Shawn Mendes, who just turned 23 last weekend, has been dropping teasers of the bouncy new single all month on Twitter: first showing off a sweatshirt with "Summer of Love" on it—and then tweeting another video of him driving a convertible through scenic countryside with the song playing in the background.
"Summer of Love" is presumably an ode to his "relationship goals" partnership with Camila Cabello, who also helped Mendes nail his Spanish this summer on a bilingual remix of "Kesi" in collaboration with Colombian singer-songwriter Camilo. However, "Summer of Love" is Shawn Mendes' first self-led release since his fourth studio album Wonder dropped in 2020. That record spawned two hit singles: the title track "Wonder" and "Monster" which featured the one-and-only Justin Bieber.
Shawn Mendes began to gain a following back in 2013 after posting song covers on the long-defunct video app Vine. After landing a record deal and releasing a self-titled EP in 2014, he debuted his first studio album Handwritten the following year, which premiered atop the Billboard 200 chart to make Mendes one of five artists to ever do that before the age of 18. Since then, Shawn Mendes has been pure gold, putting out hit after hit—including "If I Can't Have You" and "Senorita," which featured beau Camila Cabello and reached the top of the Billboard 100 charts.
Are fans everywhere going to fall in love with Shawn Mendes and Tainy's catchy new single "Summer of Love?" We think so, but be among the first to catch the tremendous new track to find out for yourself. Tune into iHeartRadio's Contemporary Hit Radio and Hot Adult Contemporary stations to hear "Summer of Love" now! Then head over to Z100's Beach Bash tomorrow to hear Shawn Mendes perform the new jam live for the very first time!