Image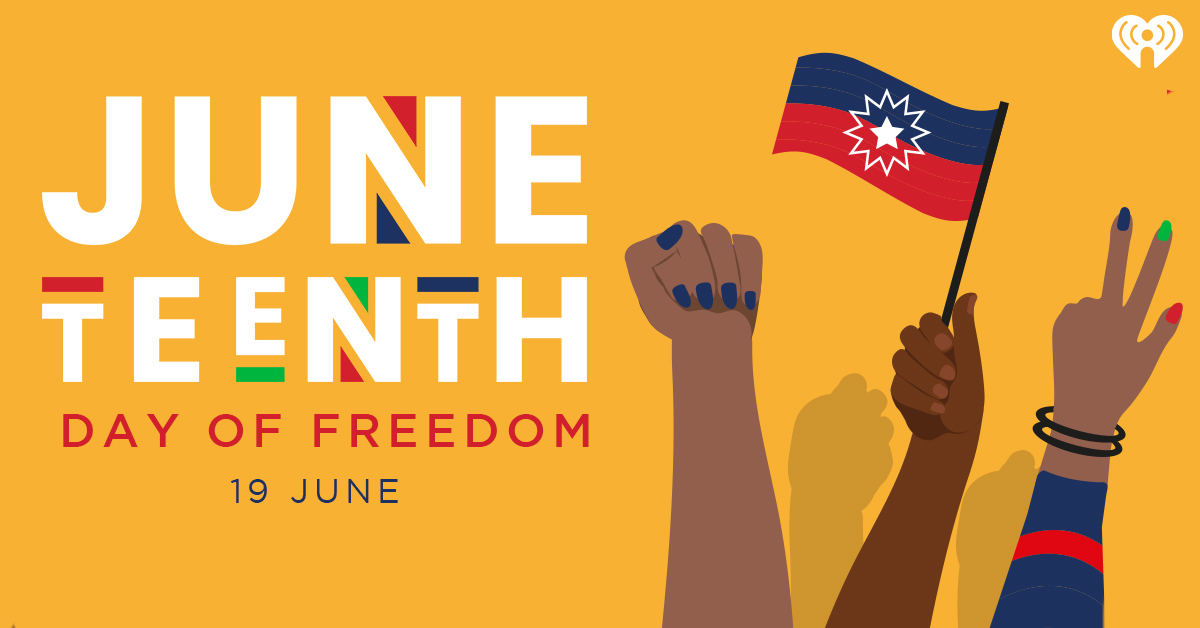 Celebrate the Legacy of Juneteenth With iHeartRadio's Playlist of Powerful Podcasts
This weekend is Juneteenth, the oldest nationally celebrated commemoration of the end of slavery in the U.S. and newest federal holiday. Known by many names—from Emancipation Day, Liberation Day and Jubilee Day—Juneteenth is an opportunity to celebrate Black liberation while also staying connected to the challenges that remain unsolved in the movement for racial equity. This year, iHeartRadio honors the legacy of Juneteenth by spotlighting a collection of must-listen-to podcasts exploring the important history behind this powerful day.
From examining the long shadow cast by American slavery, to celebrating the stories of heroic Black men and women who escaped bondage and helped others do the same, to the history of the Juneteenth holiday and what it means today—iHeartRadio's Juneteenth Podcasts featured playlist shares powerful and uplifting narratives that will expand your understanding of Black History and inspire all of us to continue pushing for racial equity.
Check out a special episode of the brand new podcast "Be Antiracist with Ibram X. Kendi" to hear Dr. Kendi discuss the legacy of Juneteenth and what the day means with guests Annette Gordon-Reed, Heather McGhee, Adam Serwer, Tiya Miles and Maurice Carlos Ruffin. Then, hear comic Roy Wood Jr. share the gripping stories of runaway slaves like Henry Box Brown and Ellen and William Craft on a special episode of "The Daily Show With Trevor Noah: Ears Edition."
You can also hear the "Post Reports" feature on why Americans don't learn about Black history such as Juneteenth, or what happened in Tulsa, in school. And "Here's Something Good" shares how Juneteenth carries even more meaning today, as Americans call for racial justice and widespread reform in the wake of unending systemic violence and discrimination against Black communities.
So let the commemoration of Black liberation begin. Check out the Juneteenth Podcasts playlist to honor the legacy of Juneteenth, while pushing ahead in the movement to bring change, justice and equality for all people. Head over to iHeartRadio to start listening now, and Happy Juneteenth!