Country Knows How to Party: Behind the Scenes at the 2015 iHeartRadio Country Festival
The bar was set high this year after the overwhelming success of 2014's inaugural iHeartRadio Country Festival. S
o how did we top last year's event?
​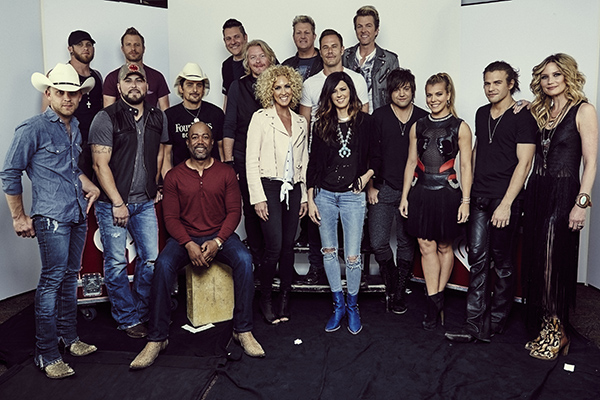 ​Photo by: Harper Smith for iHeartRadio
In addition to a lineup of incredible performances from country music's biggest and brightest stars, one of the night's highlights was The Band Perry closing out their insane set with a cover of Mark Ronson's smash hit "Uptown Funk." Then, iHeartRadio Music Award winner Brantley Gilbert finished out his set by bringing Justin Moore on stage to perform their collaboration "Small Town Throwdown."
​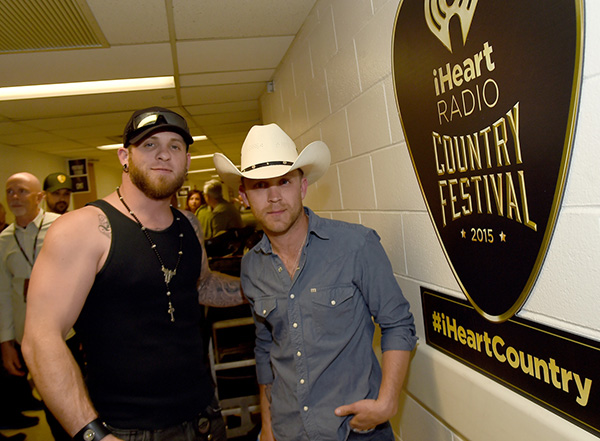 ​Photo by: Rick Diamond/Getty Images for iHeartMedia
Oh yeah, and Darius Rucker went crowdsurfing.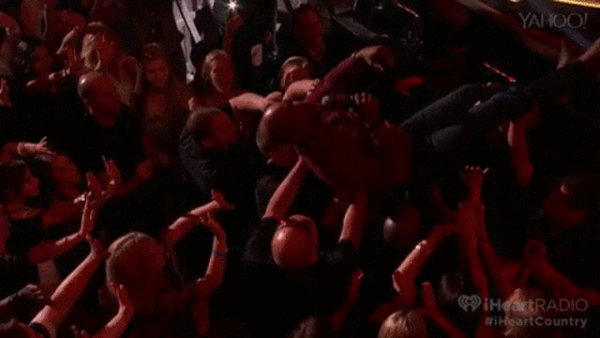 Of course, being the tech-loving music fans that we are, we made sure to find time to ask the stars about the apps they can't get enough of—besides iHeartRadio, of course—and their favorite songs. What did we find out?
Mr. Crowdsurfer himself Darius Rucker loves gaming apps like Trivia Crack and Words With Friends; Justin Moore uses the ESPN app to watch sports wherever he goes; Brad Paisley is really into Reverb for music gear right now; and Blake Shelton and Miranda Lambert got Dierks Bentley into Crazy Helium, an app where they send crazy videos of themselves to each other. Oh, and according to Little Big Town and Rascal Flatts, you sh​ould definitely be using Bitmoji.
And what about the songs that they can't get out of their heads right now? Host Jennifer Nettles told us that "Get It" by Matt and Kim was her latest earworm, while Little Big Town's Phillip Sweet and Rascal Flatts' Joe Don Rooney both can't stop singing "Uptown Funk."

Check out more of the responses in our video:
https://media.iheart.com/player/embed.html?autoStart=false&useFullScreen=true&mid=26021132&siteid=8169&startButtonColor=0xA33335&share=http://news.iheart.com/media/play/red-carpet-chats-at-the-iheartradio-26021132/"
As you can see,

the

2015 iHeartRadio Country Festival made its mark in the hearts of country music fans everywhere. If reading this gave you a serious case of FOMO, you can catch NBC's special two-hour broadcast on
Wednesday, May 27 from 9-11 p.m. ET / 8-10 p.m. CT
. In the meantime, check out
iHeartRadio.com/Country
for a ton of meme-worthy backstage photos and complete coverage of the event!