Image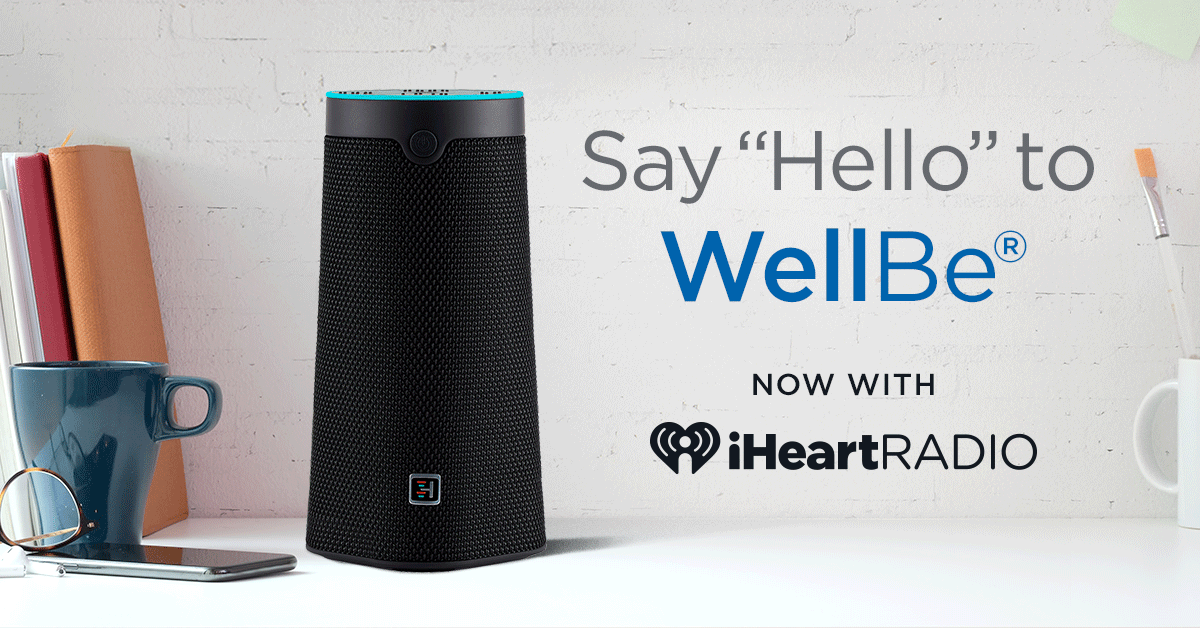 iHeartRadio Adds WellBe Support to Provide Free Entertainment for Users
WellBe users, rejoice! iHeartRadio is teaming up with HandsFree Health to bring the best in music and radio streaming to WellBe, for free! 
Created by HandsFree Health, WellBe is the premier voice-enabled virtual AI assistant helping people monitor their health. With the help of iHeartRadio, it's also the first and only medical alert system to provide access to music, news, talk and entertainment to users, for free! 
iHeartRadio's new integration with the WellBe device and AI assistant allows users to stream the best in digital music and radio from across the country with a simple voice command. 
Whether it's listening to the big names in music—or iHeartRadio's massive lineup of radio stations and top talent such as: Ryan Seacrest, Delilah, Steve Harvey, Elvis Duran, Mario Lopez and many more—WellBe users can now make their favorite iHeartRadio content part of their everyday routine with even more ease. 
So check out iHeartRadio, now available on WellBe devices, to bring a new level of entertainment to your home, for free! To learn more about WellBe, and how to use the new iHeartRadio integration, head over to HandsFree Health now.