iHeartRadio Announces Full Integration with Linkplay Speaker Products
Hey listeners — today we're sharing some more great news! iHeartRadio is now fully integrated with all Linkplay speaker products, including the Aud Air by iLuv and the Energy Multiroom Tower by Energy Sistem! Whether you're planning a blowout party or just want to blast some music as you sing into your hairbrush, iHeartRadio is making it easy to pump up the volume in your home. The new integration will allow users to access their personal iHeartRadio accounts including saved Favorites, Live Radio, Custom Artist Stations and "For You" curated stations which can be streamed from any iOS or Android device over a wifi network with Powered by Linkplay speakers. Listeners can create their Custom Artist Stations from a library of more than 24 million songs and 830,000 artists.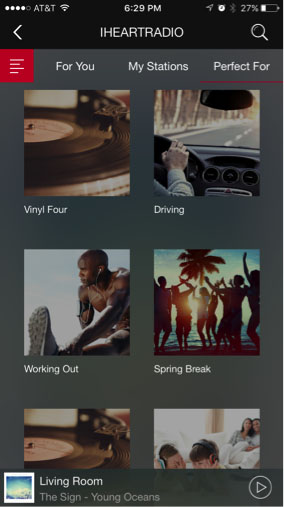 By allowing listeners to connect their phone without an audio cable, Linkplay ensures texts and calls will no longer interfere with music streaming, meaning you won't kill the vibe every time your phone rings (hey — you can't help it that you're popular). Users will also be able to control music streaming, song selection and volume in different rooms throughout the home with Linkplay's Multi-Room function.
So for all you music lovers out there, get yourselves some speakers powered by Linkplay and download the latest version of Linkplay's iOS app to get started!