Image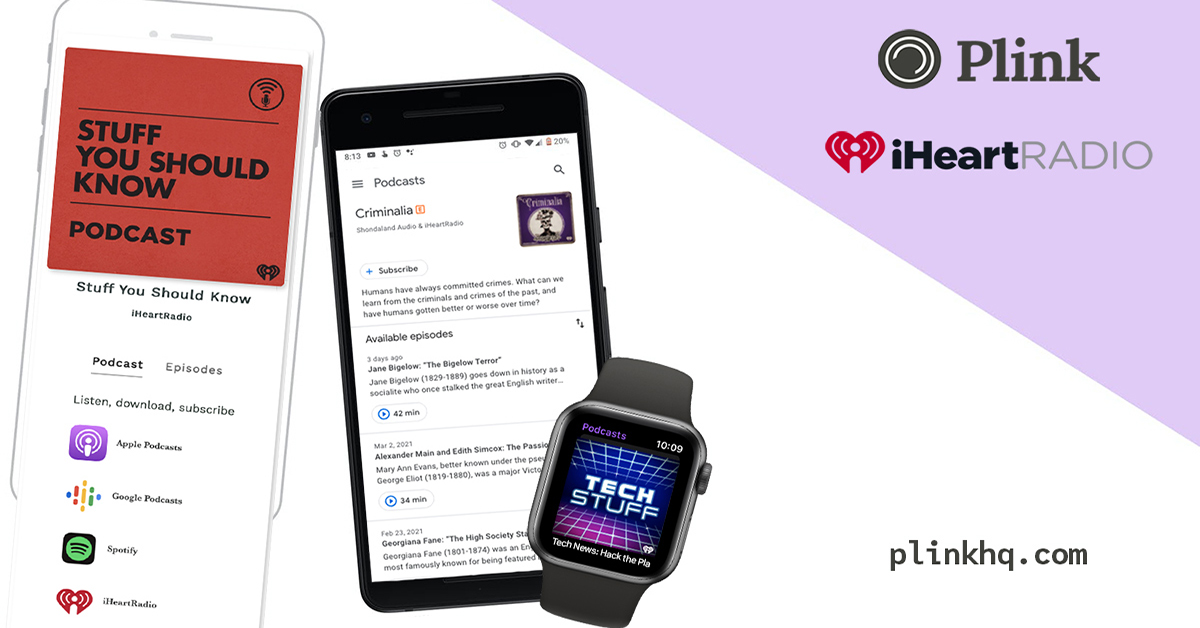 Announcing Smart Links From Plink for iHeartRadio Podcasts
Great news iHeartRadio podcast fans and creators, an easy way to share shows is now available for iHeartRadio podcasts!
We're happy to announce a brand new integration with podcast linking service Plink to create universal smart links for all of your favorite iHeartRadio podcasts. Plink makes smart links for podcasts that auto-open installed Podcast Apps native to listener's iOS, Android and other mobile and smartwatch devices.
With this integration, iHeartRadio listeners and creators can confidently share podcast links on any social platform, in posts, emails, bios and websites—and know the recipients will get a smart link that auto-opens in the right place. No longer will podcast fans need to worry about app compatibility or broken device links when trying to share beloved iHeartRadio shows—including fan-favorites like Stuff You Should Know, The Ron Burgundy Podcast and Fake Doctors, Real Friends with Zach + Donald—with friends, family or social networks.
And with Plink, iHeartRadio podcasters can spend less time collecting links for their shows. Instead, one single link can send every listener to the right place, no matter their device or preferences. It's the universal link that podcast creators love and that podcast listeners deserve!
So check out iHeartRadio's new Plink integration to make sharing podcasts even easier! To learn more about Plink, and get smart links to your favorite iHeartRadio podcasts, head over to Plink now!