iHeartRadio and Layer3 TV Team Up For The Ultimate Entertainment Experience!
Do you love watching TV as much as you love listening to music? Well, you're in luck! Layer 3 TV — the service that offers best of cable TV, premium channels, streaming online video content, and much more — has teamed up with iHeartRadio to provide you with the ultimate overall entertainment experience!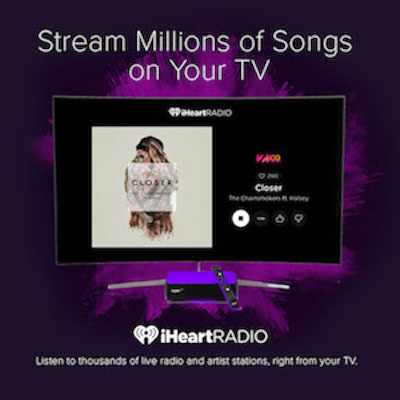 Available on all Layer3 TV set-top boxes, you can now also listen to your favorite iHeartRadio artists, music and local radio personalities. On top of over 250 of the top television channels that Layer3 TV offers, we're bringing all our music offerings right into the comfort of your living room!
By clicking on the iHeartRadio App in the Layer3 TV user interface, you can:
Search for radio stations based on genre, location or keyword

Select from thousands of live radio stations, including local stations from across the country as well as exclusive iHeartRadio digital only stations;

Create custom Artist Radio stations based on your favorite artist

Get personalized recommendations based on listening habits, location and musical preferences

Quickly access "My Stations" — a list of saved favorites and recently listened-to stations

Enjoy millions of songs and thousands of the best podcasts

Now access your favorite iHeartRadio music, all on demand!
​