iHeartRadio On the Verge: #NewMusicTuesday with Lukas Graham
Each week, iHeartRadio On the Verge is bringing you a new, fresh find to rock out to. This week's #NewMusicTuesday artist on the rise is: Lukas Graham.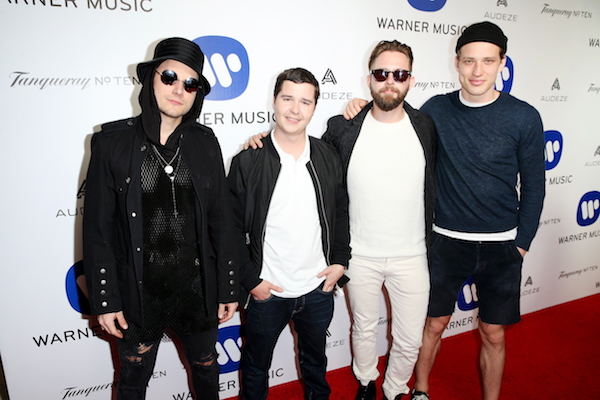 Photo by Joe Scarnici / Getty Images
Former choir boy Lukas Graham Forchhammer and his band have brought their unique brand of music to the airwaves, and we can't get enough. The Danish artist's band combines his classically-trained sensibility with a mix of pop, rock, soul, hip-hop and more to create a musical hodgepodge unlike anything else in music today. The group's first single, "7 Years," swells and grows as the song goes, creating an emotional crescendo of sound as Lukas reflects upon his life — past, present, and future. The artist's debut self-titled album is due out in the U.S. on April 1, and if what we've heard so far is any indication, we're due for an unforgettable record. For now, turn up Lukas Graham Radio to check out his new singles and music from similar artists.
Want to be the first to hear the Next Big Thing in music? Check back here each week for #NewMusicTuesday to discover the hottest On The Verge artists playing all week on iHeartRadio.​​​​