iHeartRadio On the Verge: #NewMusicTuesday with Ro James
Each week, iHeartRadio On the Verge is bringing you a new, fresh find to rock out to. This week's #NewMusicTuesday artist on the rise is: Ro James.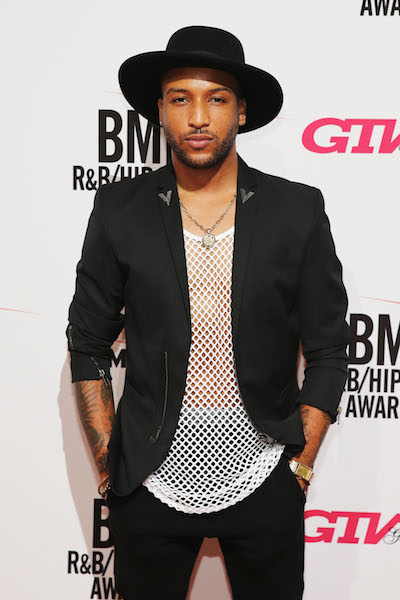 Photo by Neilson Barnardi / Getty Images
Son of a military man turned preacher, "bad boy" Ro James has always followed the beat of his own drum. While his friends were off listening to Tupac and Biggie, Ro was limited to gospel and pre-approved legends like Stevie Wonder, but he quickly found ways to expand his tastes to Johnny Cash, Prince, and more, and in doing so discovered his own sound. His debut album, The Dorado, is due out later this year, and takes from all his inspirations and influences, allowing listeners to peek into the life and times of Ro James. The first single, entitled "Permission," harkens back to classic R&B artists like D'Angelo, smooth and silky with layered vocals and a steady beat. If this track offers look into what's to come, then we can't wait to hear more! To get an early taste at Ro James and others like him, turn on Ro James Radio.
Want to be the first to hear the Next Big Thing in music? Check back here each week for #NewMusicTuesday to discover the hottest On The Verge artists playing all week on iHeartRadio.
​​​