iHeartRadio On the Verge: #NewMusicTuesday with James Bay
Each week, iHeartRadio On the Verge is bringing you a new, fresh find to rock out to. This week's #NewMusicTuesday artist on the rise is: James Bay.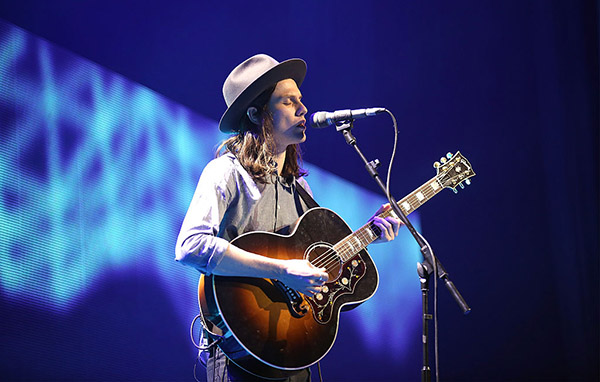 Photo by Tim P. Whitby / Getty Images
Moody. Brooding. Soulful. Deep. If you have a negative association with those words, we're here to encourage you to "Let It Go" and give indie singer-songwriter James Bay a listen. The English import got his start in an increasingly familiar way: after a YouTube video of him performing caught the attention of an agent. Since his pickup by Republic Records, James has released several EPs and one studio album, Chaos and the Calm. Marked by a whisper-thin-but-deeply-controlled croon and an undeniable stage presence, paired with understated yet deeply passionate guitar, James evokes timeless greats like Bon Iver and Ed Sheeran. If you're looking to get in touch with feelings you didn't even know you had, tune in to James Bay Radio and emote away.
https://www.youtube.com/watch?v=GsPq9mzFNGY
Want to be the first to hear the next big thing in music? Check back here each week for #NewMusicTuesday to discover the hottest On The Verge artists playing all week on iHeartRadio.​