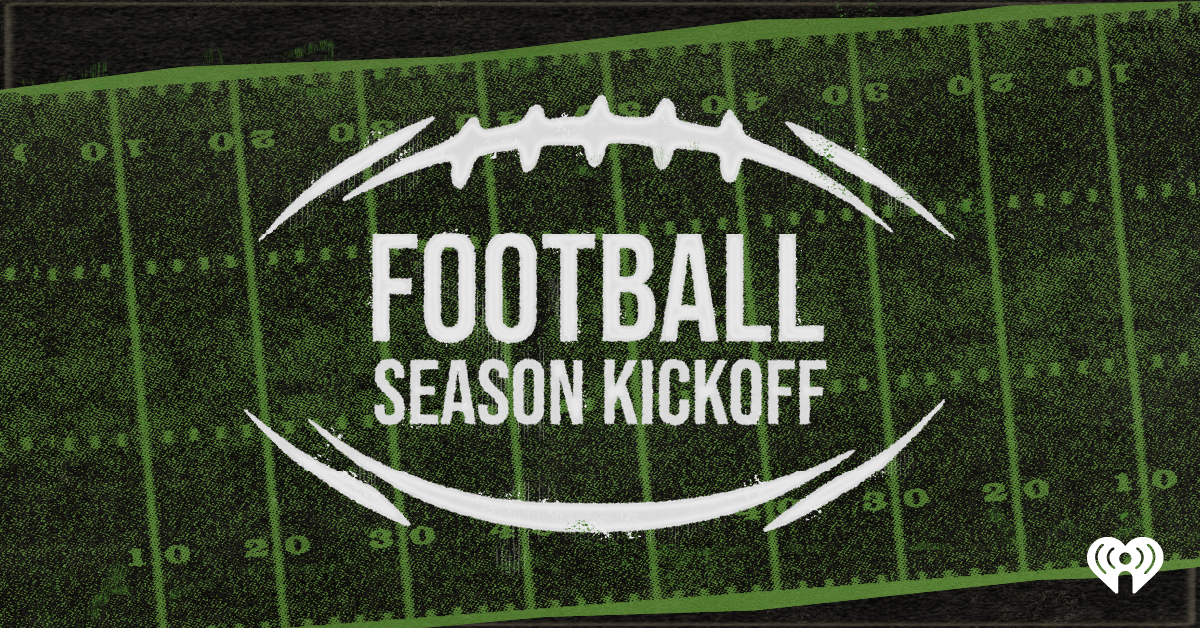 Keep Up with the NFL This Season with the Best Sports Podcasts from iHeartRadio
The NFL is officially back – and iHeartRadio has you covered to get geared up for the football season with a special collection of the best NFL podcasts!
To keep up with all the news from the final whistle to kick-off and everything in between, turn to some of iHeartRadio's most popular podcasts that cover everything about the league.
iHeartPodcasts originals like "NFL Inside Report," "NFL Now" and "NFL Total Access" will keep you up-to-date on the NFL, from every breaking news moment to the up to the minute details about training that will keep you in the know about your favorite sport.
If you're looking for a bit of nostalgia, "NFL Films: Tales From The Vault" is a weekly podcast that takes you on a deep dive into NFL history with conversations featuring Andy Reid, Brett Favre, Troy Aikman and many more.
The makeup of the NFL is changing, with more female coaches than ever working in teams around the league. To learn more about these remarkable women, "Earnin' It: The NFL's Forward Progress" features the stories of women in the NFL who are breaking "grass" ceilings, from the field to the front office.
If you're worried about your team's performance and what it means in terms of the ever-stressful playoff race, "NFL Power Rankings" is the podcast for you. Each week, "NFL Power Rankings" provides an in-depth look at where each team sits on Dan Hanzus' weekly ranking of all 32 NFL teams.
That's just a taste of the great NFL podcasts iHeartRadio has to offer. So, don't miss out on all the things there is to know this season by checking out iHeartRadio's special collection of the best NFL podcasts––every show now streaming on iheart.com and the iHeartRadio app!