Image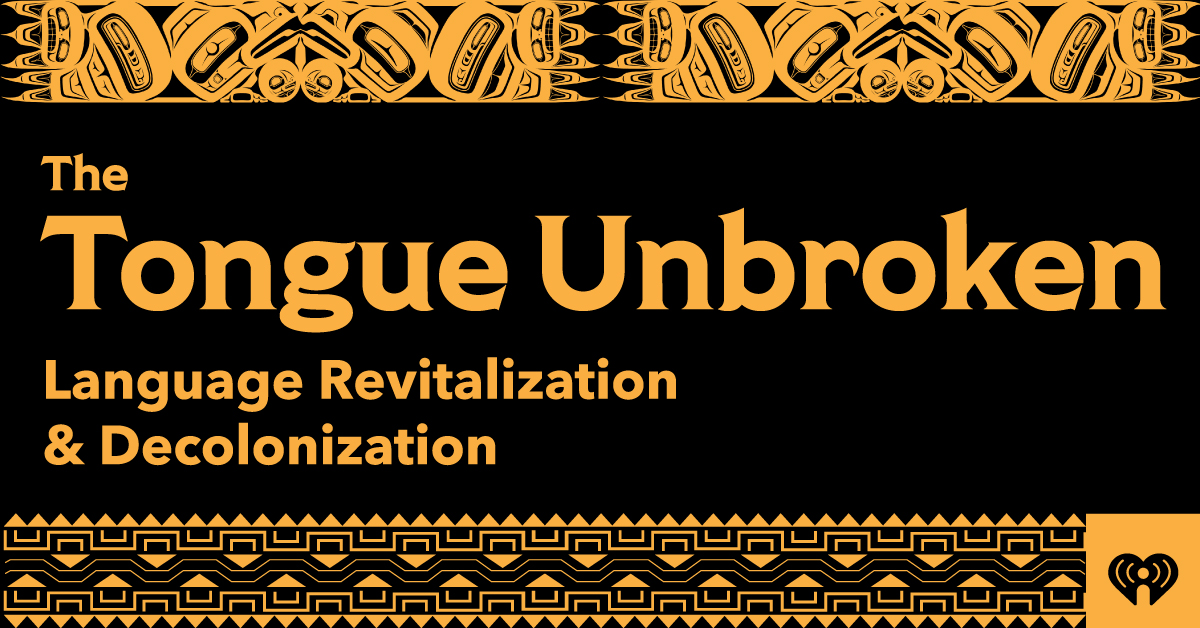 Commemorate Indigenous Peoples Day with Impactful iHeartPodcasts
Today is Indigenous Peoples Day, a national holiday aimed at celebrating and honoring Native American people, their culture and the immense contributions they have made to the world while commemorating the tragedies they've faced.  
As more people celebrate Indigeous Peoples Day every year, education on Native American, their culture and their history is more important than ever. This year, turn to some of iHeartPodcasts' most impactful programming to commemorate the national holiday. 
Today, take some time to learn more about the rich history of Indigenous languages around the world by listening to "Tongue Unbroken," a podcast about Native American language revitalization and decolonization as seen through the eyes and mind of a multilingual Indigenous person who is Lingít, Haida, Yup'ik and Sami. In it, Associate Professor of Alaska Native Languages at the University of Alaska Southeast, X̱'unei Lance Twitchell, PhD, explores complex concepts of identity, resilience, erasure and genocide. Featuring guests directly involved in the language revitalization and decolonial efforts in Alaska, the United States, Canada and New Zealand, this show will educate and connect listeners interested in learning about the endangerment of over five hundred Indigenous languages, and the vital actions individuals and groups have taken to regain them. "Tongue Unbroken" also has a special episode about Indigenous Peoples Day out today. 
"Tongue Unbroken" is hosted by X̱'unei Lance Twitchell, one of iHeart's NextUp participants. NextUp is a program created by iHeart to highlight, empower and support unrepresented creators in the podcast space. Participants in NextUp learn from some of iHeartRadio's top creators and leave the program with at least three finished episodes and a polished pitch for their podcast. Learn more about NextUp here and keep an eye out for more exciting programming to come from some truly talented creators. 
Additionally, from iHeartPodcasts and Bloomberg's slate of original podcasts, "In Trust" uncovers the truth behind the Osage nation and the loss of their lands. A hundred and fifty years ago, the Osage Nation bought a stretch of prairie the size of Delaware, in what's now Oklahoma. The Osage owned the land and everything beneath it. Today, much of present-day Osage County has left Osage hands. In some cases, appropriation was swift and brutal: Dozens of Osages were murdered for their share of lucrative mineral rights to this oil-rich land, a period often referred to as the Reign of Terror. But other transfers of wealth played out more subtly—dollar by dollar and acre by acre, over decades—helped along by policies created by the US government.
If you're looking for one-off episodes to learn more about Native American culture, turn to "Stuff You Should Know" and its episode, "Who were the first Americans?" where hosts Josh and Chuck dig deep into the history of the first American inhabitants – long before Columbus arrived. There are also several episodes from the curiosity podcast franchise that shine a light on some of the lesser known facts about Native American, including "Stuff Mom Never Told You" episodes "Women Around the World: Organizations Led by Indigenous Women'' and "Monday Mini: The Severe Pay Gap for Indigenous Women;"and the "Stuff They Don't Want You to Know" episode "Forced Assimilation of Native People."