The Official iHeartRadio CES 2017 Newsfeed
We've got a lot of exciting announcements rolling out at the 2017 Consumer Electronics Show (CES) in Las Vegas. Stay tuned this week for up-to-the-minute coverage of the latest iHeartRadio news!
1/5/2017, 9am EST – iHeartRadio Coming to Samsung Family Hub

Hungry for more music from iHeartRadio? Thanks to our newest integration, you will soon be able to hear your favorite iHeartRadio stations on your Samsung Family Hub, Samsung's smart refrigerator.
Samsung Family Hub features a touch-enabled screen that resides on the door of a Samsung refrigerator, creating a focal point for families to share notes and photos, coordinate calendars, and now - listen to their favorite music via iHeartRadio. Through this integration, families can enjoy live radio stations, personalized custom stations, and other great iHeartRadio content through the iHeartRadio application. The next time you need the perfect dinner soundtrack, tune in to iHeartRadio on the Samsung Family Hub.
Check out the integration live at CES, booth 15006.
1/5/2017, 9am EST – HeartRadio and Samsung Team Up with the Samsung Gear S3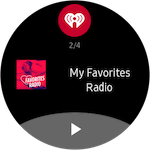 Want to have your favorite music from iHeartRadio always on hand? Arriving right in time for CES, you can now listen to all of the top iHeartRadio artists and tracks with the new Samsung Gear S3— the innovative, Tizen-powered smartwatch that's taking your listening experience to a whole new level.
The Samsung Gear S3 features a bigger, better screen with a beautiful new interface, excellent OLED display, and great battery life. And to top it all off, the Gear S3's remote-control iHeartRadio app provides you with free access to Live Radio, Custom Radio, and Podcasts, on top of all of the core features of the Android iHeartRadio app from your very own wrist! Don't forget— all of your favorite iHeartRadio stations on our phone app are also available on the watch app, including My Favorites Radio.
With the Samsung Gear S3 and iHeartRadio, you can seamlessly check the time and then check out your favorite tunes!
1/5/2017, 9am EST – Coming soon, iHeartRadio on Google Home!

Start 2017 off the right way – with Google Home and iHeartRadio! Coming soon to Google Home, the voice-activated speaker powered by the Google Assistant, playing iHeartRadio will be as easy as saying "Ok Google" followed by your favorite radio station or artist. Whether you prefer the top hits from 2016 or the greats like Frank Sinatra and Tony Bennett, Google Home will give users access to thousands of iHeartRadio's live radio stations and millions of songs.
This is just the beginning for iHeartRadio and Google Home. Be sure to keep an eye out for updates in the listen tab, podcasts, and user registration!
1/3/2017, 11am EST – iHeartRadio Teams up with Speak Music to Launch Melody, a Hands-Free Listening Experience

It's every music fan's dream to have a personal assistant ready to take their song requests anytime, anywhere — now, with iHeartRadio's integration with Speak Music's Melody, those dreams can come true!
Melody is Speak Music's new voice-enabled platform that gives music lovers the ultimate hands-free listening experience via a free iOS app — a personal music assistant with access to millions of songs and thousands of radio stations. With Melody, music listeners can simply request what they want to hear on their app or a connected Bluetooth device and start enjoying their favorite artists and songs, tapping into iHeartRadio's vast collection of live and custom radio stations. Better yet, listeners can use Melody while multitasking — simply activating it by using their voice while driving, working out or doing anything else.
One of the coolest parts about Melody is that it plays music just for you — Melody gets to know your musical tastes by using artificial intelligence that gets smarter over time as it learns your preferences, playing music it knows that you'll love.
1/3/2017, 9am EST – iHeartRadio Now Available On Newly Announced Dish Music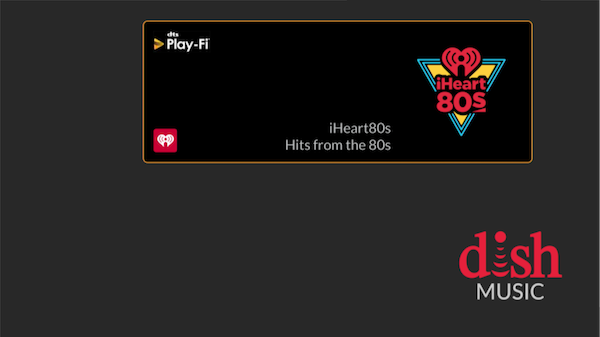 Fans of iHeartRadio can now listen to their favorite stations through Dish Music, the just launched mobile app from Dish powered by DTS Play-Fi. DISH Music provides a complete, room-to-room music entertainment experience by enabling users to stream music on TV audio systems throughout the home and control this content via their Android or iOS smartphones and tablets. Using the app, listeners can enjoy thousands of live and custom radio stations, as well as podcasts from iHeartRadio, syncing the same music across rooms, or playing different stations throughout the home.
DISH Music will be available on all Hopper 2 and Hopper 3 DVRs and you can check it out live at CES, Central Hall, 11421.​​​​​​​​