Image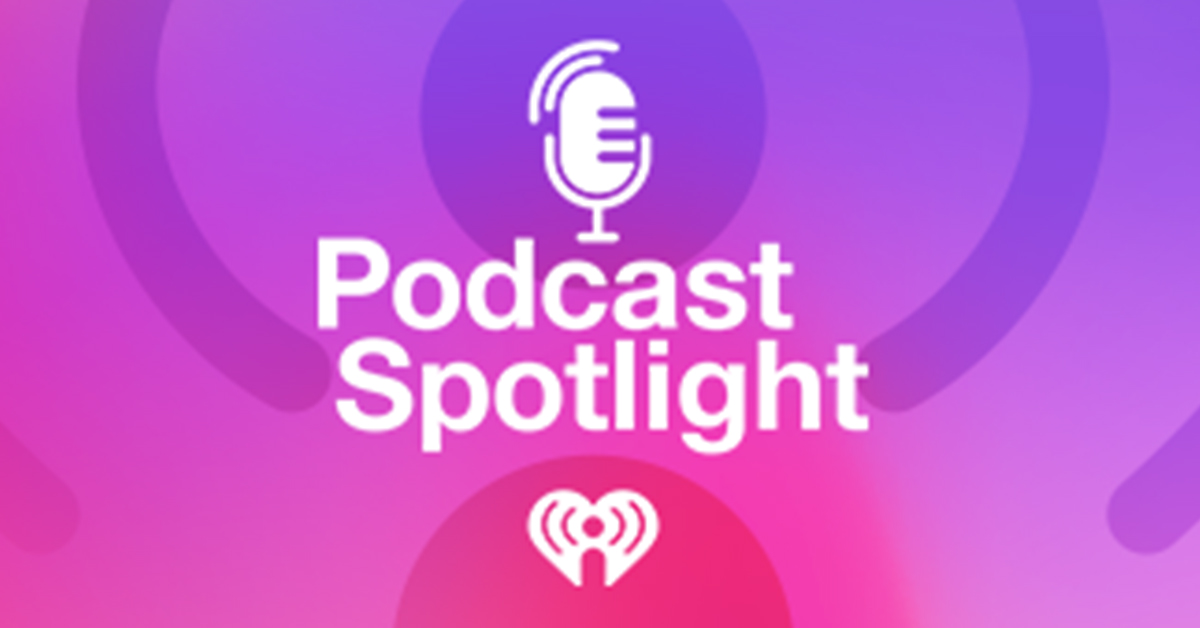 Podcast Spotlight: Looking for a New Show to Listen To? Here's What's New in Podcasts This Week!
With so many podcasts being made today, it's hard to keep up. Luckily, with the help of iHeartRadio's Podcast Spotlight, you can find something new to listen to every week. Here's the latest on iHeartRadio podcasts, seasons and episodes:
R&B fans, rejoice! This first podcast is for you. From Charlamagne tha God and iHeartMedia's Black Effect podcast network, "R&B Money" is the authority on all things R&B. Grammy award-winning R&B singer/songwriter/producer TANK and legendary R&B songwriter and executive J. Valentine invites listeners to hear from the biggest artists and executives in the game––discussing the past, present and future of R&B. Tune into the show every week with a variety of special guests, like Jamie Foxx, Brooke Valentine and many more, to cover everything from Keith Sweat to Pink Sweat$. With compelling storytelling and can't-miss R&B conversations, "R&B Money" is the podcast destination for any R&B music lover. Episode one is out now and features R&B legend Jamie Foxx reminiscing on hilarious moments with TANK and J. Valentine. You'll also hear Jamie discuss some of his inspirations in music and acting, and interesting things about the R&B world you might not have heard before, so be sure to check out the debut episode of "R&B Money" today on iHeartRadio!
Up next, is "Positively Gam," an iHeartRadio and Red Table Talk weekly podcast that features raw, in-depth conversations between host Adrienne Banfield Norris, aka Gammy, and her wide variety of guests. You'll hear a range of topics discussed on this show––from lifestyle and culture, to entertainment and joys of getting older; proving that you can still have a fun, active life as you age. With summer just around the corner, join Gammy and her special guest, travel expert Glo Atanmo, as they dive into all things travel and vacation on this week's episode. Do you feel like you always overpack? Need a new vacation spot but don't know where to go? Then be sure to tune into the newest episode of "Positively Gam" to find out how to become a better packer, what to look out for when traveling solo, where the go-to spots are for upcoming vacations and more––streaming now on iHeartRadio!
Last but certainly not least, is "Bloomberg Crypto," a new podcast from iHeartMedia and Bloomberg Media's new business-focused slate of shows that will get you in the know of the world's hottest financial trend––crypto! With so much conversation out there around Bitcoin, NFTs, democratized finance, and more, Bloomberg's crypto expert and host stacy-marie ishmael will help you cut through all the noise, providing insightful clarity and context into the latest crypto conversations happening across the space. Join stacy-marie and her esteemed roster of guests, including fellow crypto reporters from every region across the globe and credible industry voices, as they cover everything from regulation to alt coins to DeFi, and even the environmental impact of the currency that promises to change the finance landscape indefinitely. New episodes launch daily starting June 2nd, so get ready to become a crypto expert by tuning in tomorrow to hear episode one of "Bloomberg Crypto" on iHeartRadio!
Check back next week for new podcasts, seasons and episodes you won't want to miss. And if you still want more podcasts, click over to iHeart's Podcast Top 100 to stay-up-to-date with the most popular and trending shows!