Image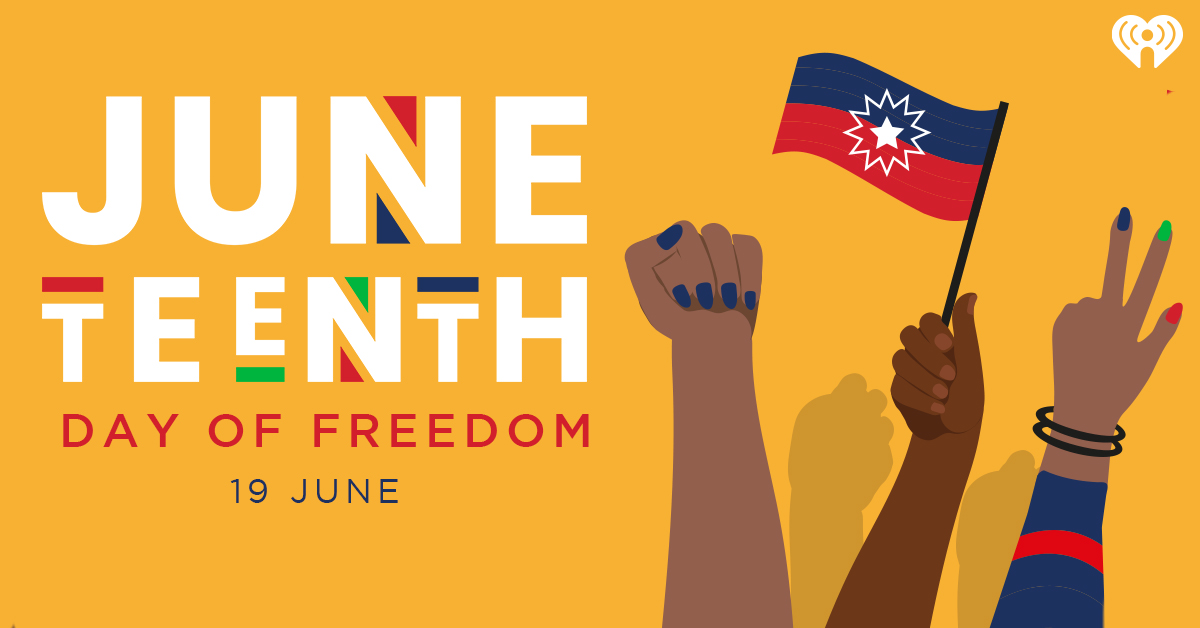 Celebrate Juneteenth and Black Music Month with iHeartRadio!
Now that Juneteenth is a National Holiday, many of us get the day off to reflect on the significance of the day the last enslaved people finally learned the news of their freedom. It's a date to celebrate the rich Black culture in America, but also remember the injustices faced by generations of Black Americans. That's why iHeart has put together a podcast feed full of shows that celebrate Black liberation while maintaining a movement for racial equity. 
The feeds features episodes from shows like "The Breakfast Club," the podcast version of Charlamagne Tha God's popular Power 105.1 morning show in which he and his co-hosts DJ Envy and Angela Yee discuss how to celebrate Juneteenth. Other shows like iHeartRadio Original and Pushkin Podcast "Be Antiracist with Ibram X. Kendi" will go into the history of the holiday and what it means to host, author and activist Ibram X. Kendi. 
Along with Juneteenth, iHeart also celebrates Black Music Month in June! From the rhythm and rhymes to the cadence and crescendos, Black Artists have pioneered the sounds of the culture. The Black Music Month podcast feed has shows that tell legendary stories and music that inspires the world and carries notes across all genres.
There's some serious star power in the playlist, including "Checking In with Michelle Williams" featuring singer and former Destiny's Child member Michelle Williams, "Drink Champs" featuring an episode with hosts DJ EFN and N.O.R.E. chatting with Kanye West; and "R&B Money" featuring an episode with hosts Tank and J Valentine catching up with Jamie Foxx. 
All three shows are from iHeart's Black Effect Podcast Network, which has emerged as the leading platform for Black creators to raise their voices and be heard in the podcast space. It brings together the most influential and trusted voices in black culture for stimulating conversations around social justice, pop culture, sports, mental health, news, comedy and more. Launched in September 2020, the Black Effect Podcast Network has since debuted 32 shows featuring a luminous roster of marquee talent and culture-shifting voices committed to enlightening, educating and entertaining audiences, curated by Charlamagne tha God himself.
Head over to the iHeartRadio app and iHeart.com to listen to both playlists now! Happy Juneteenth!