Image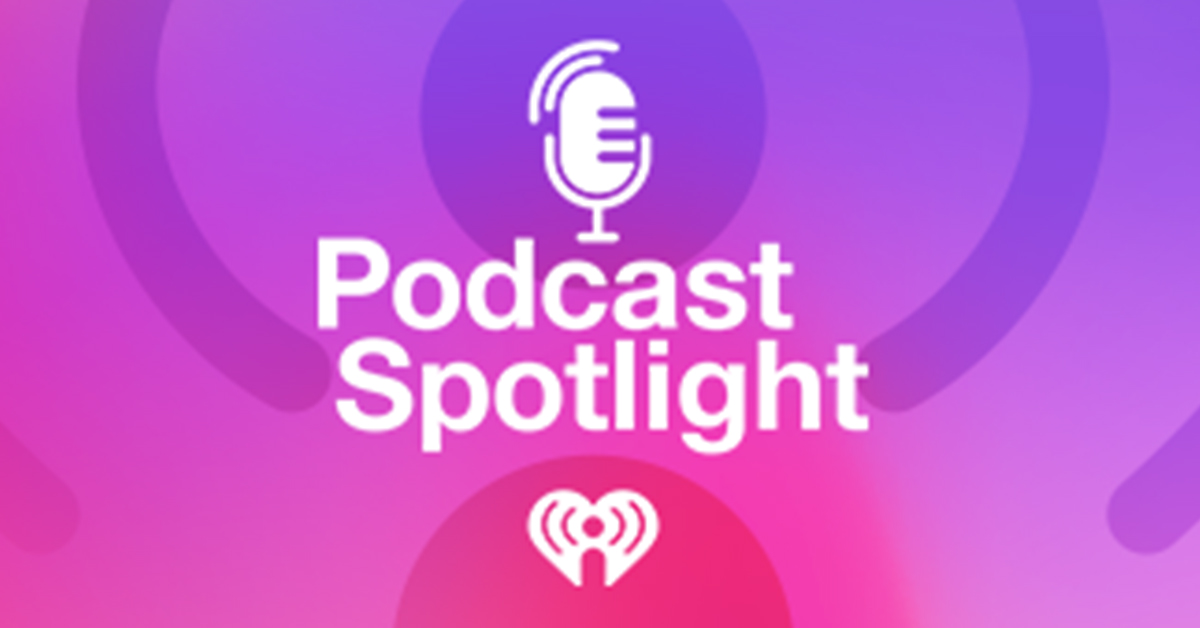 Podcast Spotlight: Looking for a New Show to Listen To? Here's What's New in Podcasts This Week!
With so many podcasts being made today, it's hard to keep up. Luckily, with the help of iHeartRadio's Podcast Spotlight, you can find something new to listen to every week. Here's the latest on iHeartRadio podcasts, seasons, and episodes:
Up first, is "Tongue Unbroken," a new iHeartRadio podcast about Native American language revitalization and decolonization as seen through the eyes and mind of a multilingual Indigenous person who is Lingít, Haida, Yup'ik and Sami. Join Associate Professor of Alaska Native Languages at the University of Alaska Southeast X̱'unei Lance Twitchell, PhD, as he explores complex concepts of identity, resilience, erasure and genocide. Featuring guests directly involved in the language revitalization and decolonial efforts in Alaska, the United States, Canada and New Zealand, this show will educate and connect listeners interested in learning about the endangerment of over five hundred Indigenous languages, and the vital actions individuals and groups have taken to regain them. Tune into the first episode of "Tongue Unbroken," streaming now on iHeartRadio, with new episodes releasing every Monday.
Looking for a show that'll make you laugh––where nothing is off limits? Then, this next podcast is for you! From iHeartMedia's Black Effect Podcast Network and Comedy Central, "Hell of a Week," is a weekly late-night podcast that tackles the most pressing topics and social issues of today––with none of the BS and all of the comedy. Media icon and host of "The Breakfast Club" Charlamagne Tha God is joined each week by comedians, outspoken celebrities and thought-leaders to debate current events permeating politics and culture through deep dive conversations, sketches and social experiments. The debut episode features SNL's Kenan Thompson, comedian Andrew Schulz, political strategist Lis Smith and writer Coleman Hughes, so be sure to tune in to hear thought-provoking perspectives like you've never heard before. Don't miss out on the week's last laugh––stream "Hell of a Week" on iHeartRadio today, with new episodes releasing every Monday.
Fans of sports and history, rejoice! "The Untold Stories of Sports in America," a new podcast from iHeartMedia's Curiosity Audio Network, takes listeners through a history of how sports have reflected various facets of American identity throughout our nation's history. Whether you love sports or have always wondered about the American sports obsession, this series will answer all your burning questions about why sports have mattered so much to this country. Join celebrated UNC history professor Matt Andrews as he unveils the truth behind the passion with which Americans play and watch sports. While today's sporting events bear little resemblance to the bloodsports of the early colonies, the American fervor is still alive and well, so be sure to tune into the first episode of "The Untold Stories of Sports in America" tomorrow on iHeartRadio!
Check back next week for new podcasts, seasons and episodes you won't want to miss. And if you still want more podcasts, click over to iHeart's Podcast Top 100 to stay-up-to-date with the most popular and trending shows!