Image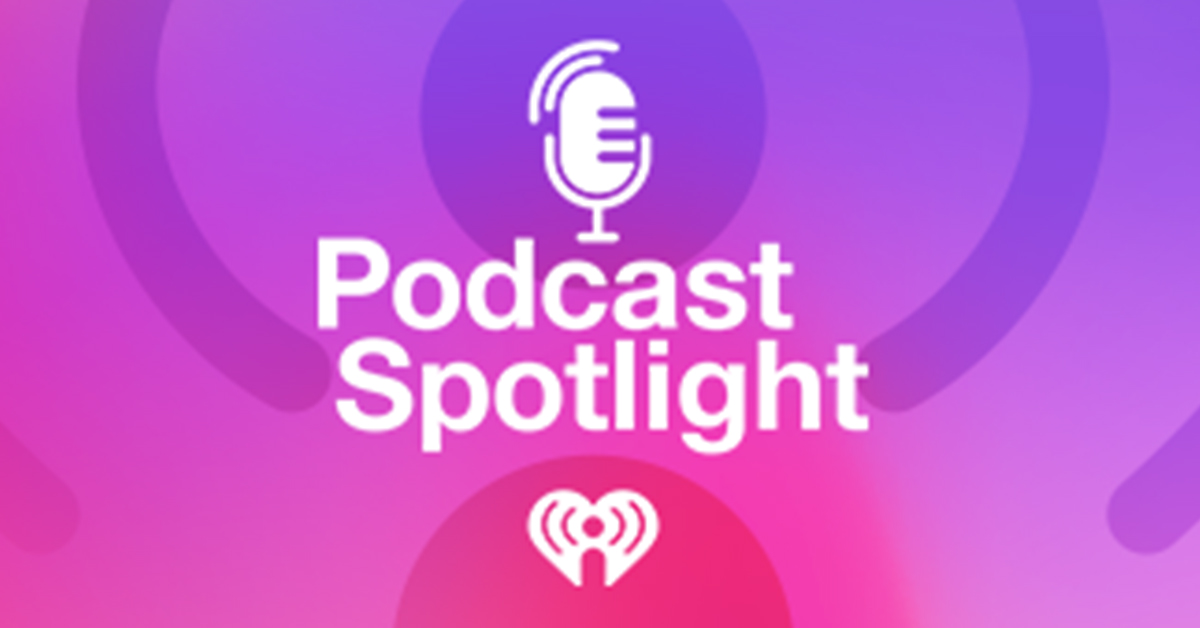 Podcast Spotlight: Looking for a New Show to Listen To? Here's What's New in Podcasts This Week!
With so many podcasts being made today, it's hard to keep up. Luckily, with the help of iHeartRadio's Podcast Spotlight, you can find something new to listen to every week. Here's the latest on iHeartRadio podcasts, seasons and episodes.
Get ready for your celebrity heroes to bare it all. The greatest in sports and entertainment will remove the veil and get "naked" on this brand new podcast from The Black Effect Podcast Network and iHeartRadio. "Naked with Cari Champion" is a weekly talk show that uncovers the vulnerable true stories behind athletes and celebrities' larger-than-life personas and achievements. In a world where being vulnerable is often considered weak, join Cari Champion (ESPN SportsCenter host) as she sits down with some of our celebrity heroes to reveal the most authentic and honest stories behind their greatest triumphs. Don't miss the bold first episode, featuring NBA champion Stephen Jackson as he bares his soul on the ups-and-downs of his basketball career, fighting for racial justice and much more. Listen to "Naked with Cari Champion" now on iHeartRadio!
Do you question everything? Then this next podcast is for you! "Minnie Questions with Minnie Driver" is an inquisitive new talk show style series to help listeners uncover larger truths and better understand the world around them. Each week acclaimed actress, singer-songwriter and forever questioner Minnie Driver sits down with wide-range of celebrity guests to ask the same seven "mini" questions to discover what it means to be human. Get ready to hear from experts and trailblazers across disciplines, such as actress Viola Davis, Foo Fighters' frontman Dave Grohl, journalist Ronan Farrow and many other incredible guests. In the premiere episode,  Minnie chats with actress Viola Davis. Throughout the episode, Davis shares the story of her fateful trip to the Gambia, the lessons and pain of losing her father and how the eight-year-old version of herself helps her find joy. So what are you waiting for? Listen to the world premiere today on iHeartRadio.
Do you wish more people would just keep it real these days? Well, iHeartRadio and Cloud 10 have just the new podcast series for you. "Culturally Cancelled" is a new comedy podcast series that aims to host more real discussions on topics such as entertainment, sports, politics and more. Host Russell Peters (named to Rolling Stones' 50 Best Stand-up Comics of All Time) says real talk and real conversations just aren't happening enough anymore. Join him as interviews a wide array of guests such as fellow comedian Cedric the Entertainer, hip-hop legend Lord Finesse and martial artist Michael Jai White. Russell aims to reveal a more genuine side of his celebrity guests by taking "cancel culture" head-on each episode. If you're ready for raw and unfiltered conversations that'll make you laugh until you cry, then mark your calendar for the world premiere of "Culturally Cancelled with Russell Peters" launching March 25 on iHeartRadio.
Check back next week for new podcasts, seasons and episodes you won't want to miss. And if you still want more podcasts, click over to iHeart's Podcast Top 100 to stay-up-to-date with the most popular and trending shows!