Image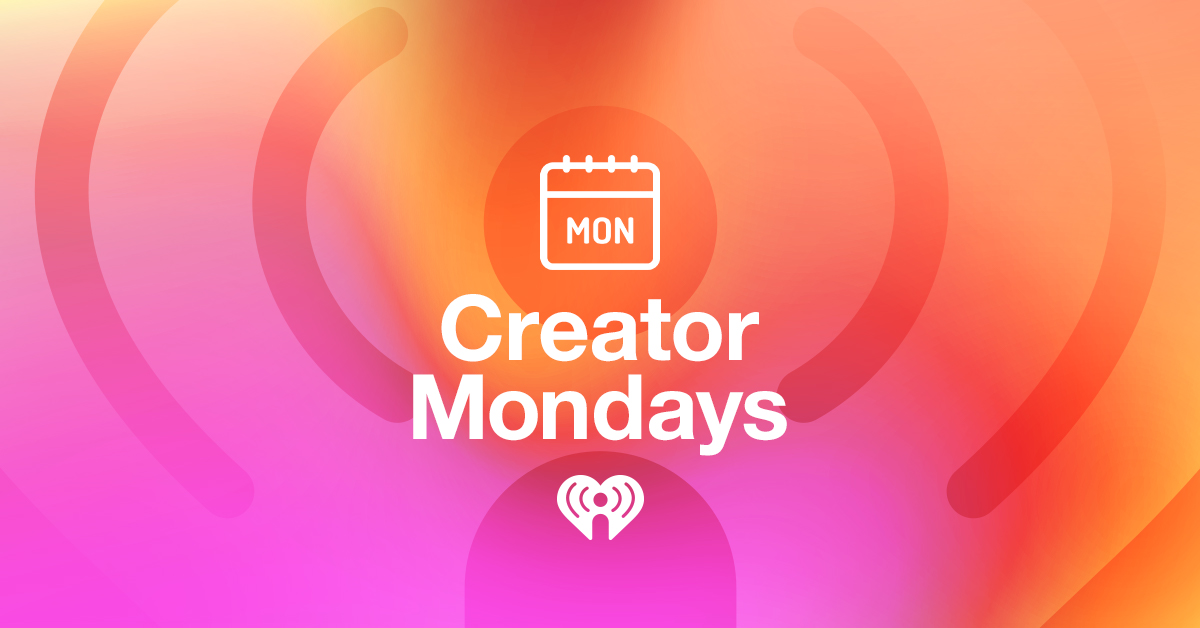 Creator Mondays: Cari Champion
Looking for a new way to get inspired and start the week off the right way? Grab a cup of coffee and join us for a brand new series: "Creator Mondays." Each week, we sit down with one of the incredible hosts from our iHeartRadio community to talk podcasts, hosting life, Monday motivation routines and much more!
This week, we're joined by another incredible guest, journalist and broadcaster: Cari Champion. You might know her from her Vice TV show "Cari & Jemele: Stick to Sports," where alongside co-host Jemele Hill, she became the first Black woman to host a late-night cable news show. Cari is also the host of "NFL Next Live" live stream for Amazon and TNT's "The Arena." In addition, she has co-hosted NBC's reality competition series, "The Titan Games," and served as an anchor and host at ESPN for more than a decade.
Cari continues to break barriers, paving the way for younger women of color who want to pursue a career in sports television and other areas within broadcasting. In partnership with The Black Effect Network and iHeartRadio, she also has a brand new podcast, "Naked with Cari Champion," where she uncovers the vulnerable true stories behind athletes and celebrities' larger-than-life personas and achievements.
Read on to learn more about Cari's inspiring journey into broadcasting, get a sneak peek into her brand new podcast and her advice for staying motivated during tough times.
What drew you to podcasting, and how did you become a host?
As a child, I experienced two important events—when I saw a black woman on TV for the first time that reminded me of myself, my family—she felt real. It was Oprah Winfrey. I was blown away by her, and I am a true believer that if you can see it, you can be it. I was inspired to pursue the same career, in some capacity. The second event happened in my neighborhood. There was a time when some of us kids got together and cleaned up the neighborhood. We covered over a three-block radius, and the local news came to report on what we were doing. I was blown away and mesmerized by the power of storytelling through the media. The ability to change and spread ideas and I knew as a little kid that I wanted to be a part of it. I tried to use my platform for good and give a voice to those who don't have one.
What is it about the medium of podcasts that make them so special and popular?
Podcasting allows all parties to be comfortable and feel like we are all a part of the conversation. It's a medium that simulates real stories and honest opinions. You allow the listeners without interruption to be part of the story. It will enable and create a  conversation between people, and anyone can enjoy it no matter where they are and at their own pace.
Can you tell us something we might not know about your new podcast, what inspired you to create a show focused on vulnerability?
The pandemic played a considerable role. I was exposed and concerned about the future of America and our country's future, and it made me stop, think and wonder if people were sharing this narrative. I wanted to embrace my fear and share my naked emotions, and it ultimately gave birth to the podcast "Naked with Cari Champion."
What are your words of wisdom for getting through these times and emerging as stronger, more vulnerable and more authentic versions of ourselves?
I believe in having a conversation that could be controversial and listening with every aspect, not only with my heart but also with my soul. To me, that is the only place where we can only survive. As a society, we are better positioned to learn more about the world we live in and appreciate other people's differences.
What advice do you have for anyone who dreams of hosting someday?
The first piece of advice is—a "No" means not right now. You have to understand that this moment is not reflective of who you are in this business.
My second piece of advice—start early in developing an opinion and do research as you develop a voice and an idea.
Lastly, be ok with not having a perfect aesthetic. This business will make you feel as if you need to act or pretend to be a particular way and you should be comfortable with your naked self and embrace it.
What inspires you, and do you have any Monday tips to help kick off each week the right way?
Excellence is subjective, but it inspires me. There is room to grow as a person and experiences to have on your journey. I can never settle because I actively pursue growth—mental and spiritual. My Monday advice : Never get too attached to a person, place, or thing that causes you to lose sight of your mission. No job, no entity or circumstance should define you or hold you back. Stay committed to your purpose!
Whether you're looking for hosting advice or tips to stay motivated, check back next week for more featured hosts and make "Creator Mondays" a new Monday ritual. And don't forget to check out Cari's brand new podcast, "Naked with Cari Champion!" Hear the first two episodes featuring Grammy-nominated artist Freddie Gibbs and NBA champion Stephen Jackson!