Image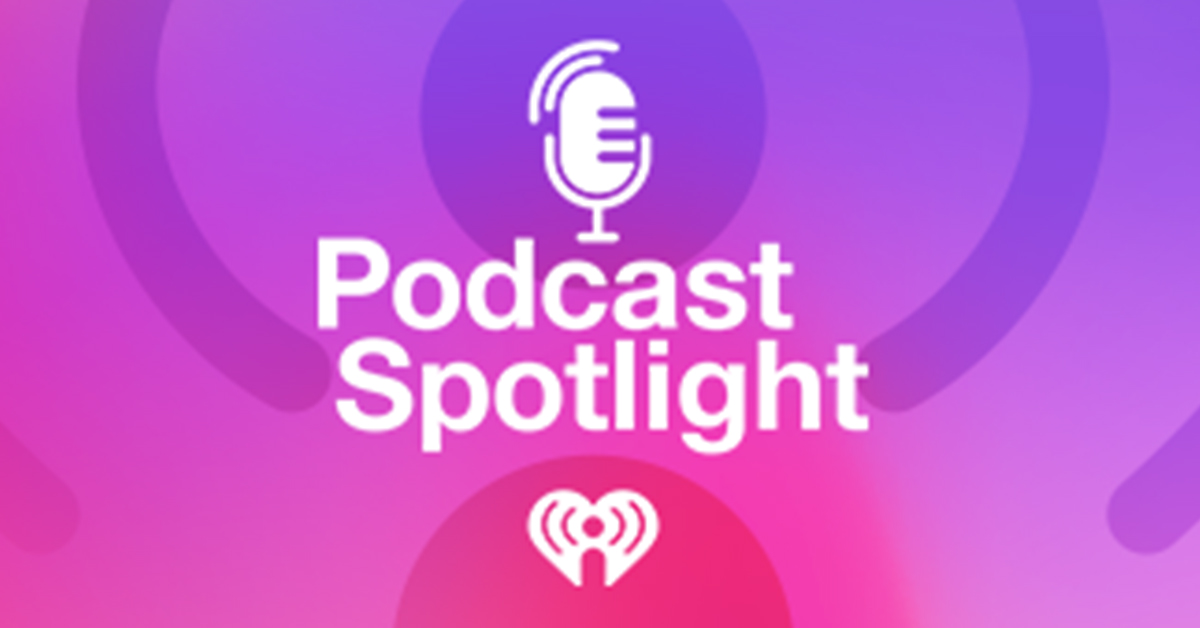 Podcast Spotlight: Looking for a New Show to Listen To? Here's What's New in Podcasts This Week!
With so many podcasts being made today, it's hard to keep up. Luckily, with the help of iHeartRadio's Podcast Spotlight, you can find something new to listen to every week. Here's the latest on iHeartRadio podcasts, seasons and episodes.
On this week's Podcast Spotlight, we have three incredible new podcasts for all the truth-seekers out there. First up is "Missing on 9/11," a brand new iHeartRadio original series that chronicles the mysterious disappearance of Dr. Sneha Anne Philip. On September 10, 2001, security cameras captured her last known whereabouts shopping just one block from the World Trade Center. As chaos ensued the next day just 900 feet from Sneha's Manhattan apartment. What happened to Sneha? From the same team behind the hit podcast "Missing in Alaska," follow the clues and find out on "Missing on 9/11." Streaming now on iHeartRadio!
Up next, "After the Uprising: The Death of Danyé Dion Jones" is a new 11-part investigative podcast series co-produced by iHeartMeida, NowThis, and Double Asterisk that uncovers the story behind the tragic death of Danyé Jones, a prominent Black Lives Matter activist. Only 24-years-old, Danyé was found hanging from a tree in St. Louis County in 2018. Police declared it a suicide, but his mother Melissa grabbed headlines with her viral post alleging her son had in fact died by lynching. Join hosts John Duffy and Ray Nowosielski, both reporters, as they spend nearly two and a half years with his mother, close friends and fellow activists to follow the trail and find out what really happened. Did Danyé take his own life, or is there something far more insidious behind his heartbreaking death? Listen to "After the Uprising: The Death of Danyé Dion Jones" now to find out. Episode one is now available to stream on iHeartRadio.
Last but not least, can an algorithm connect cold cases and help catch a modern serial killer? Find out on the new iHeartRadio true-crime podcast series, "Algorithm," co-produced by Tenderfoot TV. When Afrikka Hardy was strangled at a Gary, Indiana motel in 2014, it seemed completely random—but it wasn't. In fact, it was part of a pattern identified nearly four years earlier by reporter Thomas Hargrove. Using clues from previous cases, Hargrove developed his own algorithm to detect serial killers, but how does it work? And could the algorithm have saved Afrikka's life if local authorities heeded Hargrove's warning? Join host Ben Kuebrich on "Algorithm" as he finds out by digging deeper into Afrikka's case and exploring how tech can be used to identify, track and maybe even stop serial killers. Stream the first two episodes of this new limited series, featuring exclusive conversations with Thomas Hargrove, now on iHeartRadio!
Check back next week for new podcasts, seasons and episodes you won't want to miss. And if you still want more podcasts, click over to iHeart's Podcast Top 100 to stay-up-to-date with the most popular and trending shows!