Image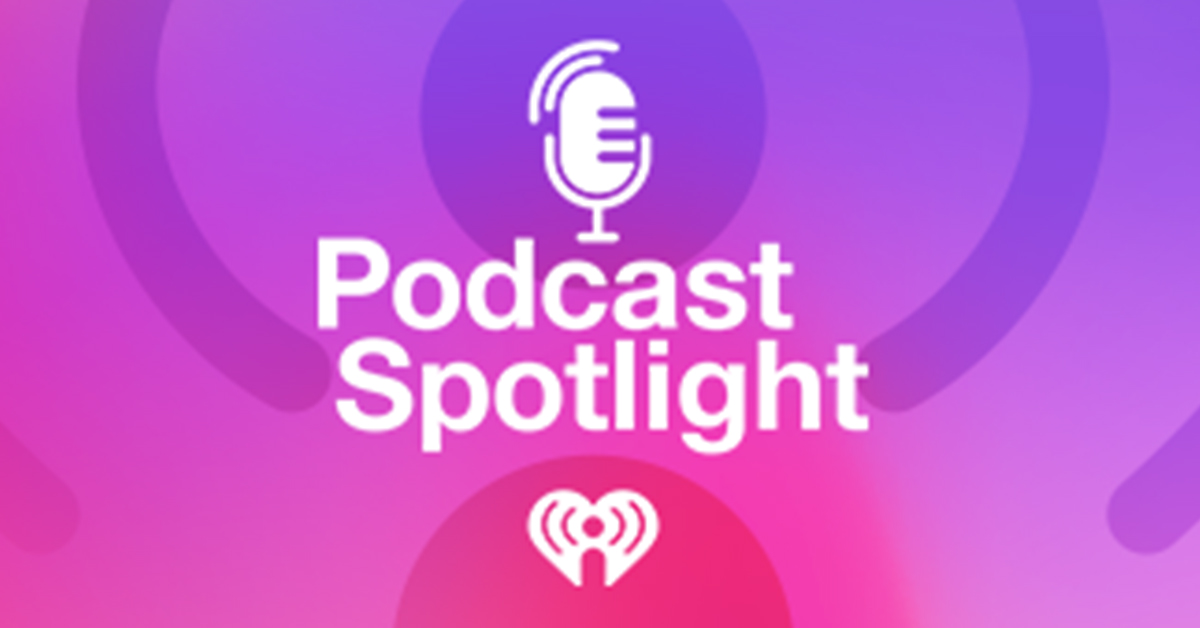 Podcast Spotlight: Looking for a New Show to Listen To? Here's What's New in Podcasts This Week!
With so many podcasts being made today, it's hard to keep up. Luckily, with the help of iHeartRadio's Podcast Spotlight, you can find something new to listen to every week. Here's the latest on iHeartRadio podcasts, seasons and episodes.;
Ever wonder how Kobe Bryant crafted the passion, determination and strength to become a legend? Now you can find out.; "I Am Kobe" is a brand new podcast series from iHeartRadio and Diversion Media that explores Kobe Bryant's ascent from a high school stand-out to a first round draft pick and burgeoning NBA star. But before he was a 5-time NBA champion and 18-time All-Star, Kobe Bryant was a kid from Philadelphia. Join Philadelphia journalist and host Mike Sielski as he shares intimate, never-before-heard tapes of Kobe from this time: exploring his thoughts, dreams and goals as a teenager aspiring for greatness. Each episode will feature exclusive interviews from Kobe's high school coaches, friends, family, and those who knew him in his youth to show listeners what Kobe was like on his journey to becoming an icon. Hear the trailer for "I Am Kobe" streaming now on iHeartRadio. Then be sure to set your calendars and tune in to iHeartRadio on November 16 to hear the premiere of episodes one and two.;
What does it take to break the "grass" ceiling? "Earnin' It" is a brand new podcast series from iHeartRadio and the NFL that spotlights stories of the women in football who are breaking "grass" ceilings, from the field to the front office. Join host Sam Rapoport, a former professional quarterback, as she chronicles the journey of creating a women's pipeline to bring talented football minds into the game, which today has become a reality. Each week, this story of this forward progress will be told by NFL head coaches, owners, players, and of course, the women themselves. Listen to the first episode of "Earnin' It," featuring NFL commissioner Roger Goodell on the evolution of women leadership in the NFL, streaming now on iHeartRadio!;
Looking for a good laugh? "The Frankie Quiñones Show" is a new podcast series from iHeartMedia and Will Ferrell's Big Money Players Network featuring Frankie Quiñones, a stand-up comedian, actor and creator, who is best known for his character work. Join Frankie during this comedy series -- unlike any show before -- as he dives into characters he's created in his head like reformed cholo turned fitness sensation to feel good guardian angel, Pachanga. Head over to iHeartRadio to start streaming season one now!;
Latin Grammy award-winning artist and TV personality, Chiquis, premiered "Chiquis and Chill" earlier this week, the newest addition to iHeartMedia's My Cultura Latinx podcast network. Chiquis will share never-before-heard stories about her life, insight into managing her career, relationships and how she found success in the male-dominated music industry. New, one hour episodes drop each Monday featuring exciting guests and genuine conversations! Catch the first episode of the series streaming on iHeartRadio now.
Check back next week for new podcasts, seasons and episodes you won't want to miss. And if you still want more podcasts, click over to iHeart's Podcast Top 100 to stay-up-to-date with the most popular and trending shows!