This Week in Music History: December 6 - 12
We're just a few weeks away from the end of the year, but the music never stops. This week we're harkening back to hits by John Mayer, Taylor Swift, and Sade.
December 11, 2004: John Mayer Woos Girls With Dads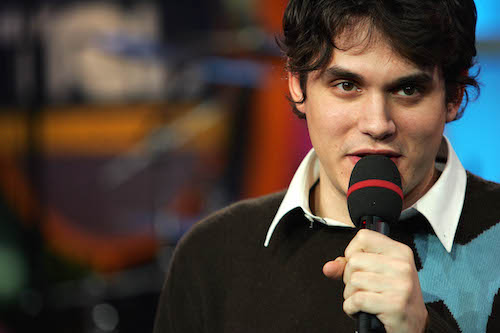 Photo by Peter Kramer / Getty Images
In 2004, John Mayer was making girls across the nation swoon with song, "Daughters." Off his second studio album, Heavier Things, the soft track made listeners feel ALL the "feels" and this week 11 years ago, it hit No. 1 on the Mediabase Hot AC chart. The song went on to win the 2005 Grammy Award for Song of the Year and helped earn Mayer the Best Male Pop Vocal Performance honor as well, but the singer-songwriter never felt like his track deserved top song honor. In this vein, he broke the award in half, giving the top to Alicia Keys (who he felt truly won the honor with her hit "If I Ain't Got You") and kept only the bottom. His Grammy collection remains robust, however, with Mayer taking home a total of 7 wins from a whopping 19 nominations.
December 8, 2007: Taylor Swift is Playin' Our Song

Photo by Kevin Winter / Getty Images
Way back in 2007, Taylor Swift was still a country artist, and a dominant one at that. Still riding the wave of her debut, self-titled album, this week eight years ago "Our Song" earned Swift her very first No. 1 on the Country chart. The third single off Taylor Swift, the track was originally written by a teen Swift for a talent show the singer's freshman year of high school. "Our Song" made Taylor one of the youngest singers and writers with a No. 1 Country single, and set her on a path for total musical dominance. In fact, Swift is our No. 1 leading artist nationwide for station creates on iHeartRadio for 2015!
December 12, 2009: Sade is a Soldier… of Love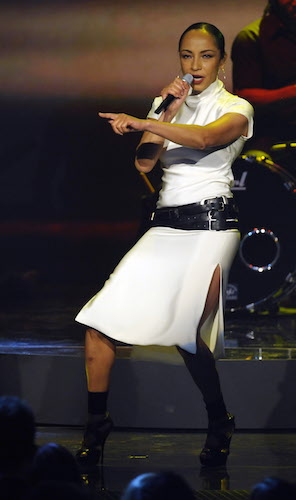 Photo by Michael Gottschalk / Getty Images
2009 was a good year for a comeback. It was this week six years ago that Sade, absent from the charts for almost a decade, made her return to music with the debut of "Soldier Of Love" on the Mediabase Urban AC chart. The 80s music icon entered at No. 12 on the chart, then the highest debut at that format in Mediabase history. The title track and lead single off of Sade's sixth studio album, "Soldier Of Love," went on to spend six weeks on top of the Urban chart and earned Sade the Grammy for Best R&B Performance by a Duo or Group.