Image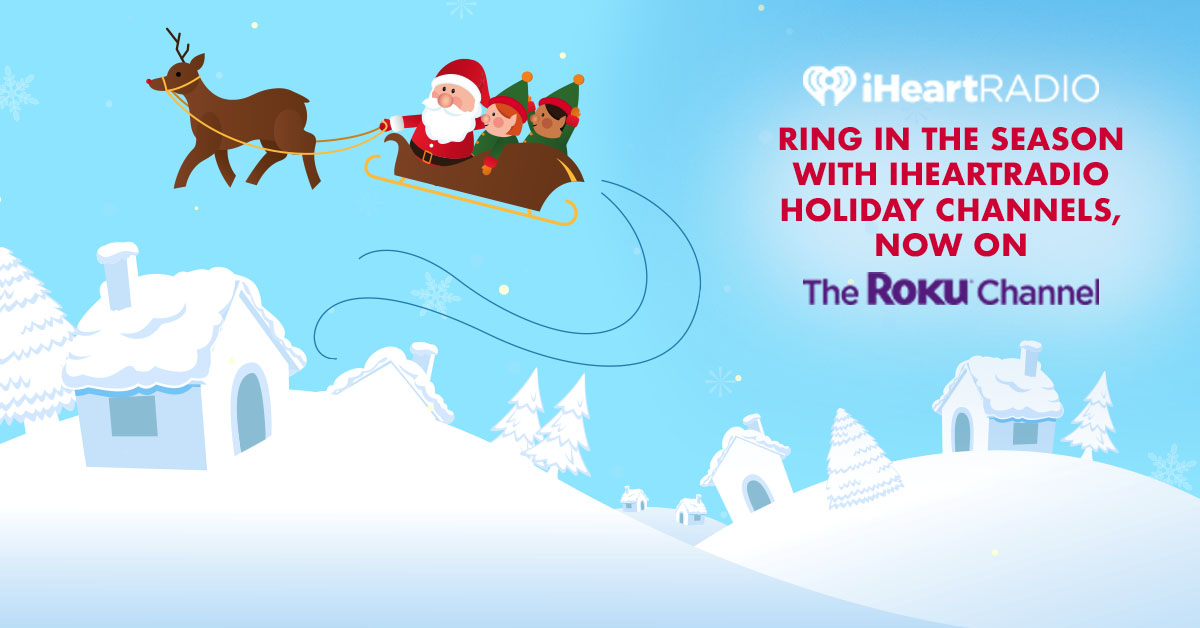 Announcing iHeartRadio Holiday Stations on The Roku Channel!
Exciting news for all iHeartRadio fans out there—all of your favorite holiday music stations are now available right from your TV!
For the first time ever, The Roku Channel, your home for free and premium TV, will make music stations available through a partnership with iHeartRadio. America's most popular iHeartRadio holiday music stations will be easily accessible to all users of The Roku Channel, available on Roku players and TVs, The Roku Channel mobile app, Web, Samsung Smart TVs and Amazon Fire TVs. Whether putting up winter decorations or cozying up next to the fire with family, flip over to The Roku Channel for a brand new way to experience your favorite holiday tunes.
Starting today and running through the new year, you can get into the holiday spirit with timeless stations like iHeart Christmas and iHeartChristmas Classics. Or jam to more modern holiday hits on stations such as iHeartChristmas Country, iHeartChristmas R&B and iHeartChristmas Rock.
Best of all, this new integration on The Roku Channel is entirely free and marks the first time iHeartRadio's hit music stations can be enjoyed in a video-focused experience! In addition to iHeartRadio's holiday stations, users can also find iHeartRadio's full catalog of content on the iHeartRadio channel on Roku devices.
So, what are you waiting for? Ring in the season now and tune in to iHeartRadio holiday stations on The Roku Channel for all your holiday listening throughout the most wonderful time of the year!