iHeartRadio Lands on Xbox One
Attention all gamers: iHeartRadio is now live on Xbox One!
All your favorite iHeartRadio features are now available in an app completely customized for Microsoft's Xbox One. You can even use Kinect voice and gesture recognition technology to control and interact with our app without using your controller.
The new Xbox One app includes everything you know and love about iHeartRadio including instant access to all your favorite Live Radio and Custom Stations, podcasts and stations specifically recommended "For You." You can also check out a station's details section for song lyrics, artist biographies and music similar to what you're listening to.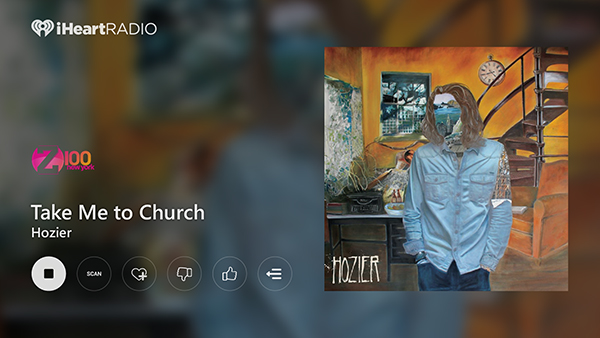 Have your hands full? Use your voice to navigate and control your iHeartRadio listening experience by speaking to Kinect. Kinect's gesture recognition also allows you to control the app through simple hand movements—like using a pushing motion to make a selection or closing your palm and pulling to scroll through items or pivots. The future...is now.

iHeartRadio also integrates seamlessly into the Snap view. This means you can Snap iHeartRadio to one side of your screen, allowing you to continue listening and controlling the app even while another app or game is running in the center of the screen.
Xbox One is the latest in our line of integrations—which include Android Wear, Roku and Amazon Echo...just to name a few—one step further in our mission to be everywhere you guys want us to be, whether at home or on the go.
So gamers, log in to your Xbox Live account and download iHeartRadio for free from the Xbox One app store today! Oh, and don't worry if you have an Xbox 360—we're available there too.
​​​​​