Never Miss a Beat with iHeartRadio and Pebble!
Chances are you've heard more than a few rumblings about Pebble Time—it's the slick new watch that has picked up a whole lot of Kickstarter funding and buzz since it first debuted online. Now the Pebble Time Watch is officially rolling out, and we're excited to be one of the first apps to integrate with its timeline!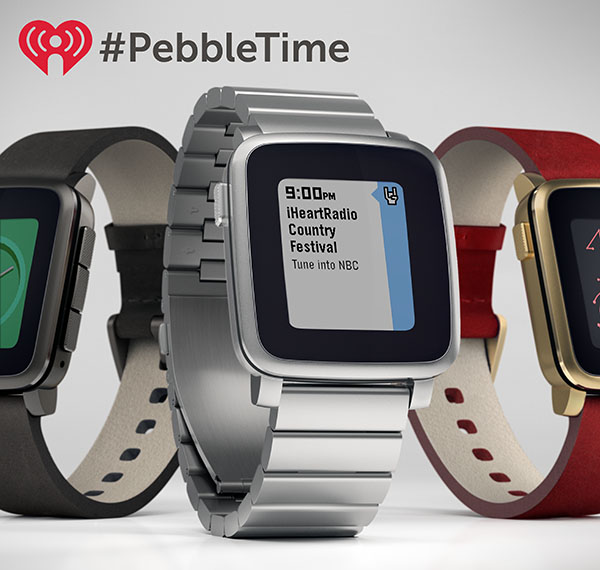 With the iHeartRadio app for Pebble Time, you'll always be in the loop with the latest music and iHeartRadio news. That means that all of your favorite iHeartRadio events—like artist interviews, live concerts and televised festivals—will be pinned to your Pebble timeline for instant reminders right from your wrist. So don't sweat it next time you hear about an upcoming interview with Beyoncé on Z100 or want to snag your tickets to the iHeartRadio Music Festival—we'll send you a reminder via your Pebble Time Watch. How's that for easy?
We know you love having your music and iHeartRadio content available to you wherever, whenever, so we're working hard to make sure it's as accessible as possible. Our ever expanding integrations mean you can continue to catch up on the latest iHeartRadio news pretty much anywhere—
your car
, your earbuds,
your Xbox
and
your wrist
.
​​