Image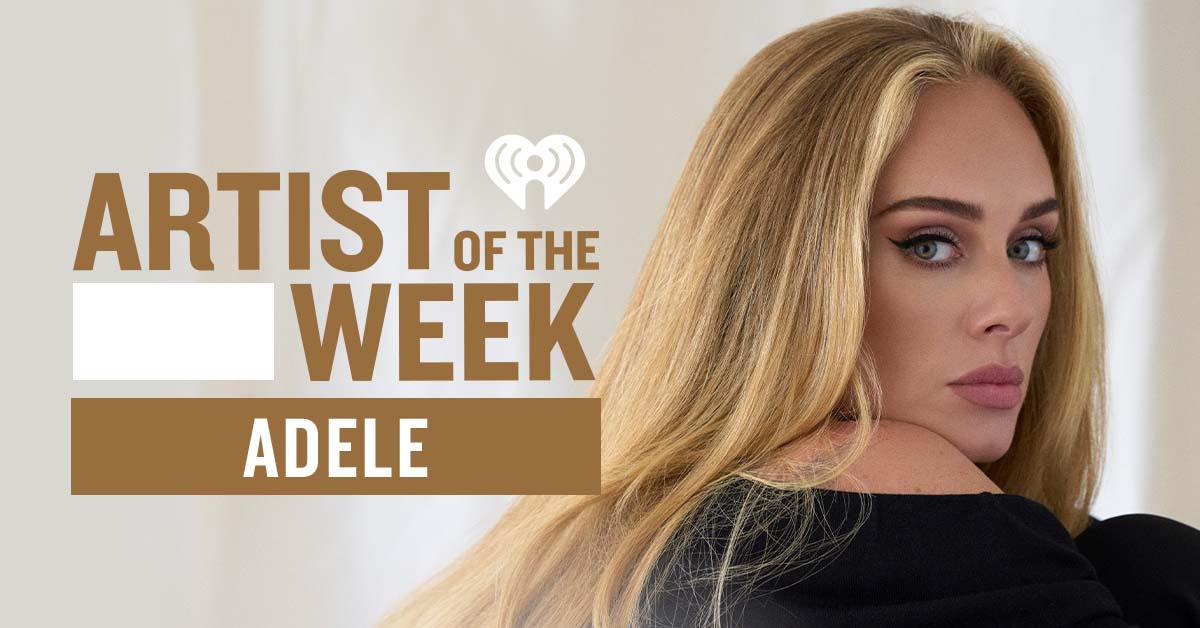 Artist of the Week: Adele
Hello from the other side of hearing Adele's brand new album 30. That's right Adele fans, after six long years the wait is finally over for the beloved singer's fourth studio album. To commemorate this extraordinary moment, we're inviting you to celebrate with none other than Adele herself during an exclusive album listening party hosted by iHeartRadio!
The "iHeartRadio Album Release Party: An Evening with Adele" presented by Target is set to air today, November 19, at 7pm local time via an exclusive free stream on LiveXLive.com or the LiveXLive app. Fans can also listen to the show on iHeartRadio's Today's Mix and Hit Nation radio stations, where you'll hear brand new tracks from the album, exclusive commentary from Adele and even a live in-studio performance of some of the songs!
But that's not all, Adele fans can also tune in to iHeartRadio's Contemporary Hits Radio, Hot Adult Contemporary radio and Adult Contemporary radio stations to hear new tracks from the album, including a brand new duet version of the hit single "Easy On Me" featuring Country crooner Chris Stapleton.
30 is Adele's long-awaited fourth full-length studio record, and first new music in almost six years, following her 2015 album 25. The colossal release boasts 12 brand new songs cataloging the singer's feelings on issues such as her divorce, motherhood and the scrutiny of fame—using her trademark silky smooth voice and soulful delivery.
As one of the best-selling and most lauded artists of all time, it's almost impossible to count the number of her chart-toppers, accolades and award wins from Adele's previous music. And yet, in the early reviews, critics across the board are heralding 30 as Adele's greatest work to date: showcasing yet another layer of emotional depth and range in the singer's repertoire.
In a heartfelt message to fans about creating the album over the last three years, Adele wrote: "I'm ready to finally put this album out. It was my ride or die throughout the most turbulent period of my life. When I was writing it, it was my friend who came over with a bottle of wine and a takeaway to cheer me up."
"That friend who no matter what, checked in on me even though I'd stop checking in with them because I'd become so consumed by my own grief," she adds. "I've painstakingly rebuilt my house and my heart since then and this album narrates it. Home is where the heart is."
Be the first to celebrate the release of Adele's new album 30, by checking out the new version of her soul-wrenching single "Easy On Me" featuring Chris Stapleton airing all day on iHeartRadio stations. Then, be sure to tune in for the "iHeartRadio Album Release Party: An Evening with Adele" starting at 7pm local time on LiveXLive or select iHeartRadio stations to hear exclusive album commentary, featured spots and a live performance from Adele!