Employee of the Month Playlist: Maris Torres
Find yourself feeling blue about summer winding down? Our September employee of the month playlist from iHeartRadio Test Engineer Maris Torres will have you cheered up and dancing in no time! Check out her playlist below, and turn up the pop and Latin hits!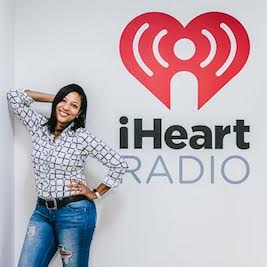 Why did you choose the songs on your playlist?
The songs on my playlist are a mix of English, Spanish, and even Brazilian hits, because for me, the beat and the rhythm of the songs are important. There are songs that change your mood and have the power to take you from sad to happy in a second. This is my favorite playlist—I always play songs that are happy and have an infectious beat to keep me super hyped throughout the entire day.
When do you listen to this playlist most?
When I go for a walk during my lunch time, and when I'm exercising at the gym.
Who is your dream artist to meet and why?
My dream artist to meet is Ricky Martin. I love him and I've been his fan since he was a member of the boy band Menudo. He is almost perfect. He has a great heart, is a great person, and a beautiful soul. I love him!
Can you share your most memorable music moment experience?
One of my most memorable musical moments was when I won an iHeartRadio employee contest and received a ticket to see Adele live at Joe's Pub. She was promoting her album 25 and the experience was incredible! Sitting at a bar a few feet away from Adele and enjoying her songs performed with that spectacular voice was a truly memorable moment for me.
What is the best part about working at iHeartRadio?
The best part of working at iHeartRadio is everything. I love my work, my co-workers, and the fun environment. I love my bosses because they always encourage me to be the best I can be. I love the perks we have in the office (we are very spoiled). I also love all the live performances we get to experience and the team bonding activities that we have. The fact that I enjoy going to work every day is priceless. #myjobisbetterthanyours
A fun fact about myself is…
I was born on a Friday the 13th. People say it's bad luck, but I believe I'm very lucky.
Maris Torres' Playlist​​​​​​​​