Image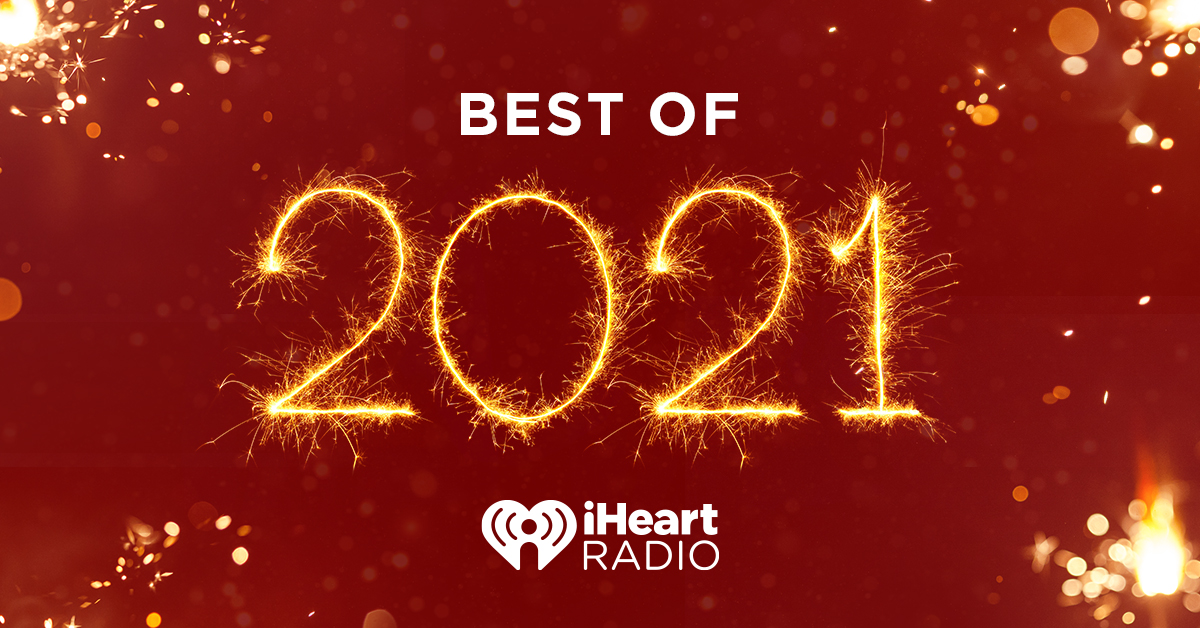 Say Farewell to 2021 with iHeartRadio's "Best of 2021" Playlists
All things must come to an end. Yes, even 2021. As your plans come together to ring a brand new year, join us one last time in remembering the beloved artists, iconic music and hit podcasts that defined the year now past with iHeartRadio's "Best of 2021" playlists!
Whether at home, heading to family or friends, or wherever you'll be this year, let iHeartRadio take DJ honors this New Year's Eve as we revisit the hit songs that made us sing and dance all year long.
Turn up the heat with BTS's buttery smooth song of the summer, "Butter." Then bring back disco with Dua Lipa and Elton John's smash collaboration, "Cold Heart." Want to keep the club vibes going? Shuffle over to The Weeknd's break-up anthem "Save Your Tears." Or muster up the courage for that New Year's Eve kiss with the confident and catchy "Kiss Me More" from Doja Cat and SZA.
With even more mega-hits from stars like Olivia Rodrigo, Taylor Swift, Justin Bieber, Lil Nas X, Adele, Ed Sheeran, Jonas Brothers and dozens of more artists, there's a vibe for every NYE event or occasion. So no matter what your holiday plans entail, say farewell to 2021 (and hello to 2022) in style with iHeartRadio's "Best of 2021" playlists!
From everyone here at iHeartRadio, we're wishing a Happy New Year to all. We appreciate every one of our iHeart listeners out there, and hope for only the best for you in the coming year!