Image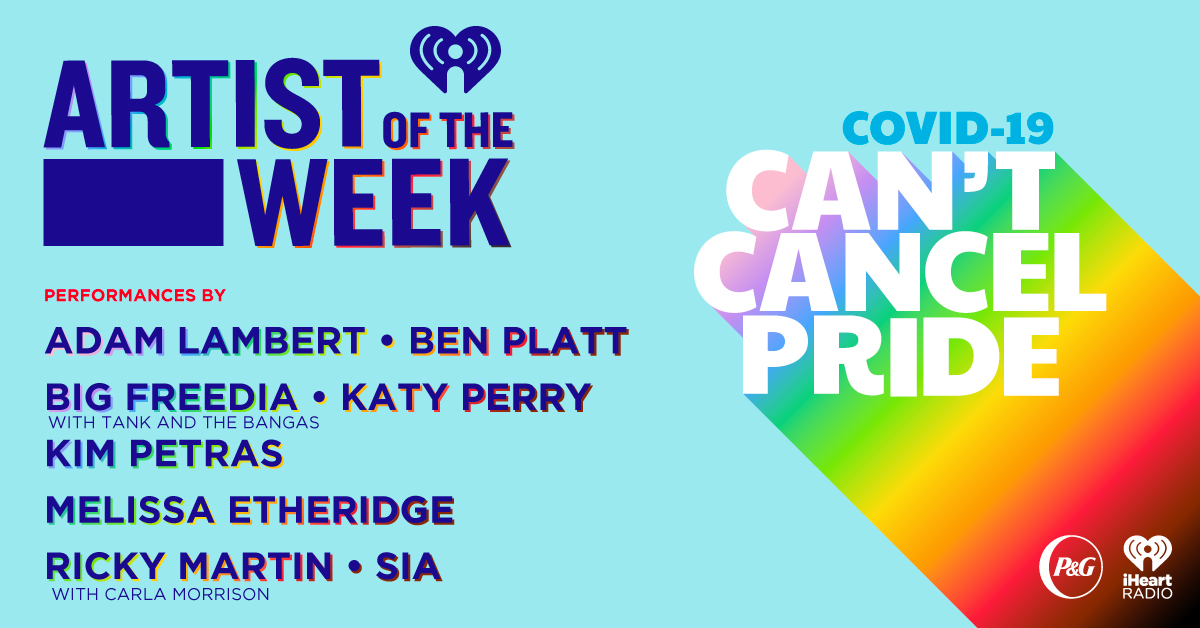 Artist of the Week: Can't Cancel Pride
This week, we're highlighting iHeartRadio and P&G's "Can't Cancel Pride: A COVID-19 Relief Benefit for the LGBTQ+ Community" virtual concert. The star-studded event raised donations for worthwhile organizations like GLAAD, SAGE, National Black Justice Coalition, The Trevor Project, CenterLink and OutRight Action International in an effort to support the LGTBQ+ communities most impacted by the ongoing COVID-19 pandemic.
Hosted by Laverne Cox and Elvis Duran, "Can't Cancel Pride" featured appearances from prominent LGBTQ artists and celebrity allies. First-rate performances from artists like Billy Porter, Adam Lambert, Big Freedia, Sia, Ricky Martin, Melissa Etheridge, Katy Perry and Kim Petras celebrated the strength and beauty of the LGBTQ+ community.
P&G's Brent Miller, who teamed up with iHeart to bring the virtual benefit to life, said it best: "Although so many people are going through so many difficult times right now, it's a reminder that you can't cancel the strength that comes from within all of us."
If you missed the event, don't worry! "Can't Cancel Pride" is available to stream on Facebook, Instagram, and YouTube, as well as on iHeartRadio's PrideRadio.com and iHeartMedia stations nationwide. Enjoy, and happy Pride Month!