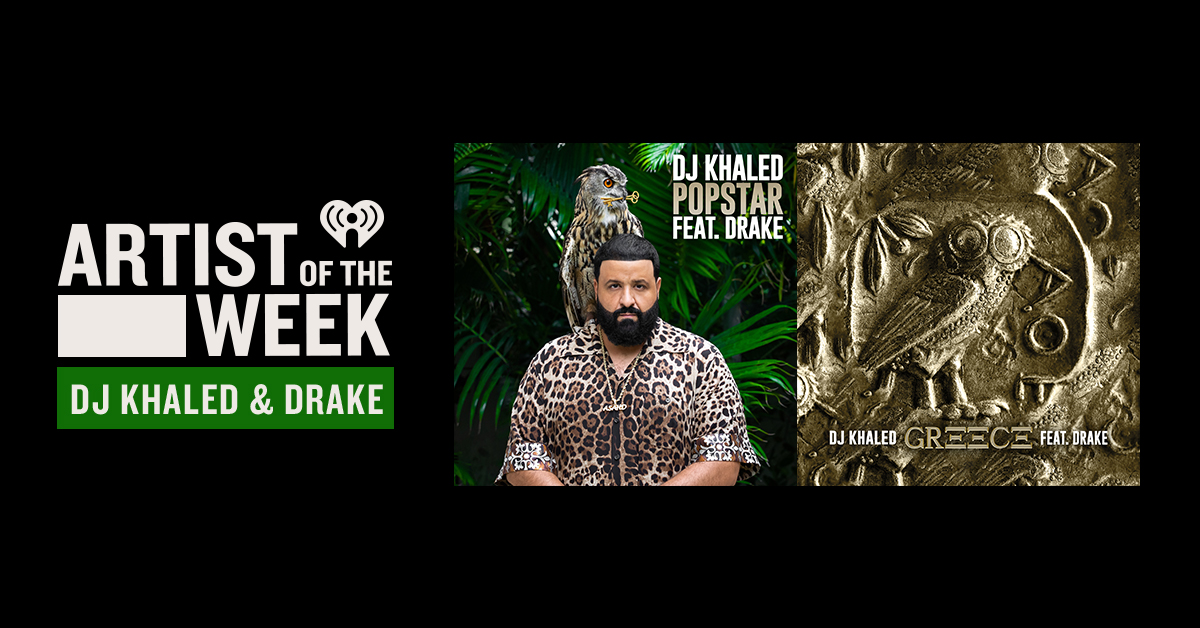 Artist of the Week: Drake & DJ Khaled
Calling all Drake and DJ Khaled fans! The jam-machines released two hotly-anticipated collaborations today, and iHeartRadio will be world premiering both tracks across all our Hip Hop stations!
The new songs include "Popstar" and "Greece," and they arrive on the heels of DJ Khaled revealing the title of his upcoming 12th studio album earlier this week, Khaled Khaled. DJ Khaled's last LP was 2019's Father of Asahd, while Drake most recently dropped Dark Lane Demo Tapes back in April.
Although fans had been excitedly expecting an announcement, DJ Khaled confirmed his collaboration with our favorite Canadian rapper on Twitter just this week, with a post that read "2 KEYS. 2 ANTHEMS. 2 DJ KHALED FEAT. DRAKE. THIS FRIDAY." Both "Popstar" and "Greece" showcase Drake's versatility as an artist and DJ Khaled's inimitable production power. We can't wait to have these two tunes on repeat all summer long!
This isn't the first time that Drizzy and the iconic producer have teamed up to make musical magic. Previous tracks coming from the two include "To the Max," "For Free," "No New Friends," and "I'm on One." 
Whether you're gearing up for an at-home dance party or just looking to add some new flavor to your work-from-home playlist, tune in to iHeartRadio stations nationwide or head over to iHeartRadio and start streaming "Popstar" and "Greece" now!