Image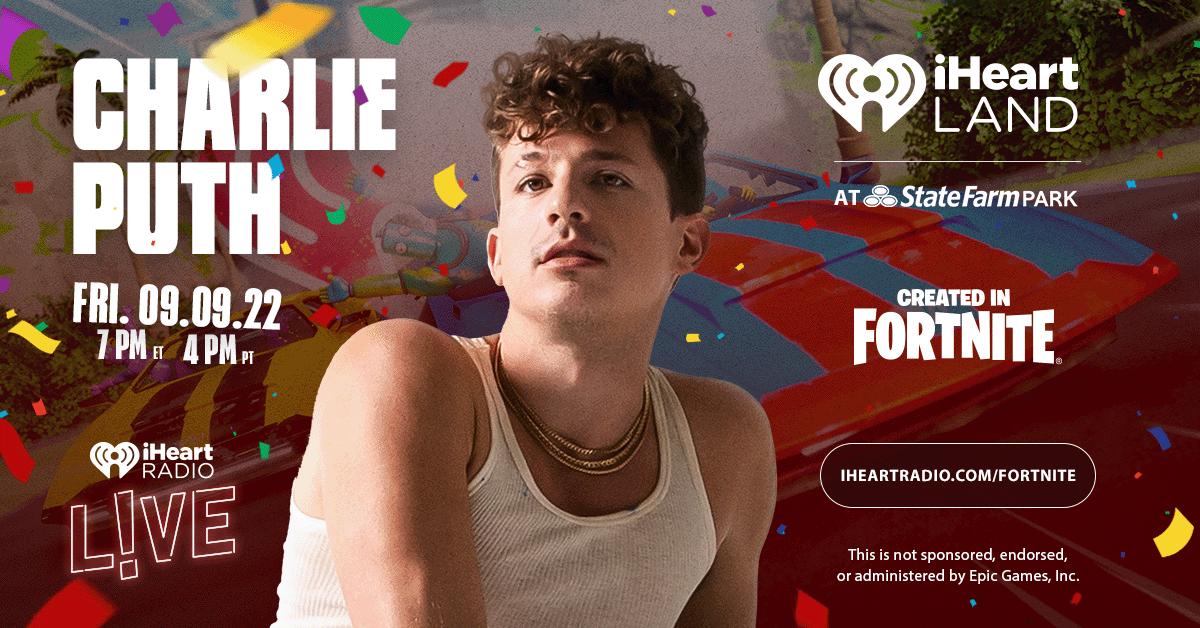 Artist of the Week: Charlie Puth Heads to the Metaverse for the First Time with iHeartLand
Charlie Puth will rock the metaverse for the first time at a kick-off concert next month celebrating the launch of iHeartLand, the new state-of-the-art, always-on entertainment space in Fortnite. 
Puth will perform on September 9 at 7 p.m. ET at iHeartLand's State Farm Park, where music and gaming collide to provide a one-of-a-kind experience. 
"I'm so excited to enter the metaverse for the first time in partnership with iHeartRadio and check out all iHeartLand has to offer. It's really important to me to connect with my fans in new ways and it'll be a blast to all come together and have some fun," said Puth. "I couldn't be happier to share this with iHeart and the fans who have been part of some of the most memorable moments in my career. See you there!"
This event will be followed by an album release party with Puth performing new music for the first time in celebration of his upcoming third studio album CHARLIE to be released on October 7. In addition to sharing information and new music from his upcoming album, Puth will be hosting an interactive game designed to test fan knowledge leading up to his big shows inside iHeartLand.
iHeartLand is the first metaverse destination dedicated to bringing fans closer to today's biggest stars through gameplay. Over the next year, iHeartLand will host 20 events with the biggest names in music and podcasting. 
Join Puth at iHeartLand next month and stay tuned for more incredible programming in the metaverse from iHeart!