Image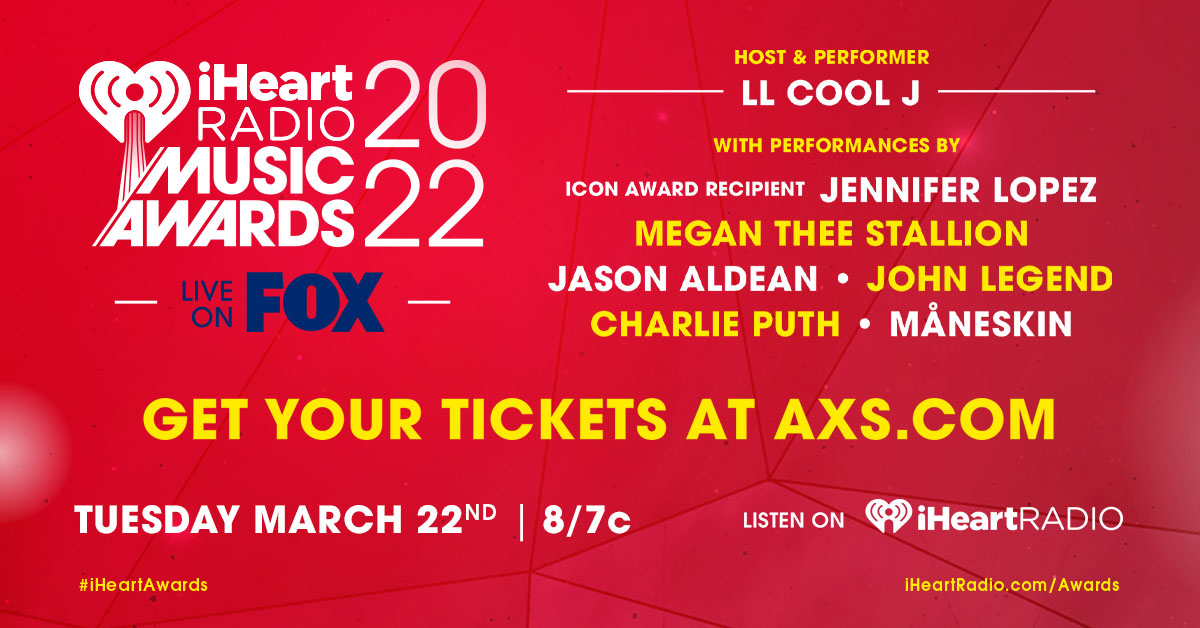 Artist of the Week: Tune into iHeartRadio's 9th Annual iHeartRadio Music Awards!
It's almost time! The iHeartRadio Music Awards are going live on Tuesday, March 22 at 8 pm ET on FOX Live – make sure to tune in to catch star-studded performances and the winners for new and fan favorite award categories.
This year's awards are hosted by LL Cool J and feature performances from the top names in the industry, including: Megan Thee Stallion, Jason Aldean and global glam rock powerhouse Måneskin. The ceremony will also include a special collaboration from John Legend and Charlie Puth, a duo that you don't want to miss!
iHeartRadio's prestigious Icon Award will be awarded to the biggest icon of all, Jennifer Lopez, who will also be performing live! This is a can't miss event – tune into the iHeartRadio Music Awards 2022 on Tuesday, March 22, at 8pm ET or on iHeartRadio stations nationwide and the iHeartRadio app.
This year's awards will honor the most-played artists including Ed Sheeran, Cardi B, Billie Eilish, Drake, Doja Cat, Ariana Grande, Lil Nas X and Olivia Rodrigo. The fan votes are now in and being tallied, so make sure to tune in on Tuesday to see if your favorite artists will take home the gold in categories such as Best Lyrics, Best Cover Song, TikTok Bop of the Year and more!