Image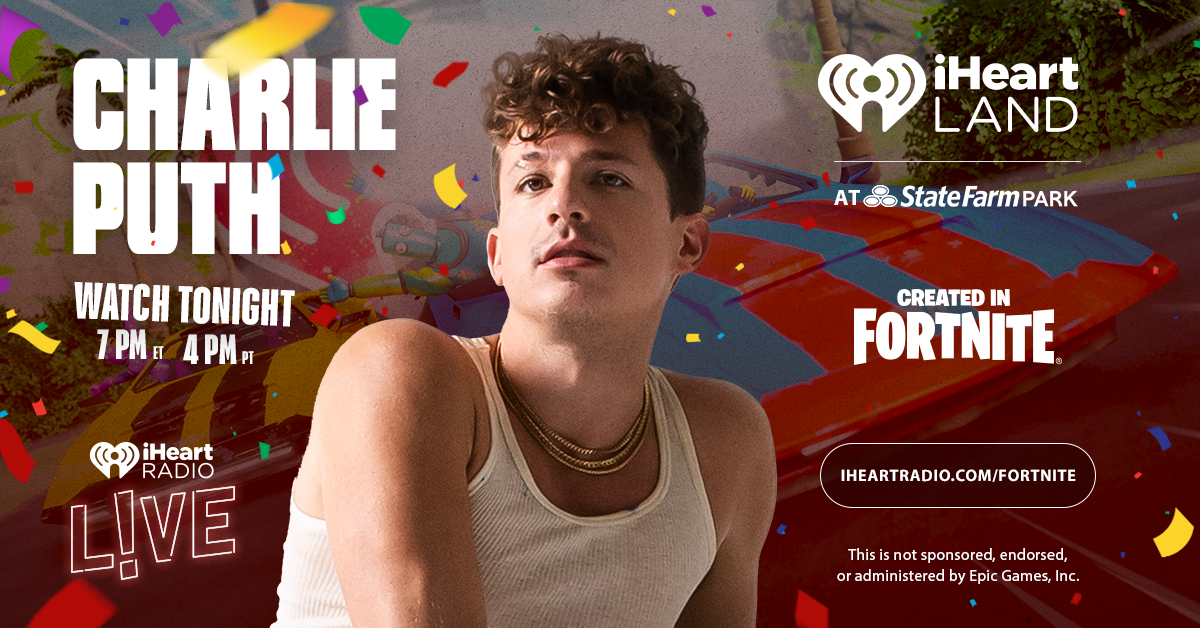 Artist of the Week: Watch Charlie Puth Take the iHeartLand Stage Tonight in Fortnite!
Charlie Puth is finally taking the metaverse stage tonight at iHeartLand's State Farm Park! Puth will perform on September 9 at 7 p.m. ET at iHeartLand's State Farm Park, where music and gaming collide to provide a one-of-a-kind experience. 
The singer is set to perform some of his biggest hits and songs from his upcoming album, CHARLIE. 
"I'm so excited to enter the metaverse for the first time in partnership with iHeartRadio and check out all iHeartLand has to offer. It's really important to me to connect with my fans in new ways and it'll be a blast to all come together and have some fun," said Puth. "I couldn't be happier to share this with iHeart and the fans who have been part of some of the most memorable moments in my career. See you there!"
His first performance will be followed by an album release party with Puth performing new music for the first time in celebration of his upcoming third studio album CHARLIE to be released on October 7.
Check out his performance at iheartradio.com/fortnite!