Tanya's Take on: Why Charlie Puth Should Be Your #MCM Every Monday
By: Tanya Rad
I'll never forget the first time I heard the song "See You Again" from Furious 7, and someone told me it was Wiz Khalifa and Charlie Puth. My immediate response: "Who is Charlie Puth?"
So I did my research, met him...and then completely fell in love! Here are five reasons why Charlie Puth is my #MCM — and why he should be yours, every Monday!
1.The lyrics to "One Call Away" — enough said!
You can't tell me these lyrics don't make you weak at the knees: 
Call me, baby, if you need a friend
I just wanna give you love
No matter where you go
You know you're not alone 
2. His heart is even bigger than his smile
I often go down to CHOC (Children's Hospital of Orange County) to do a radio show with my girlfriend Raquelle.
If I am talking to patients in the hospital and any of them mention loving Charlie Puth, I make a mental note. Every time I ask Charlie to send a video sending them a little love, he always goes above and beyond for them and that makes my heart (and theirs!) so happy!
3. His debut album drops 1/29
His debut album "Nine Track Mind" is dropping at the end of the month. It's kinda hard to imagine this being his debut album because he's already accomplished so much in his career…but if he's done all this already, I can only imagine what is about to come his way when this album drops!
4. He can rock an ugly Christmas sweater unlike anybody else
Now, I've seen quite a few people in ugly Christmas sweaters and Charlie Puth just takes the cake. Please see evidence below:
Exhibit A: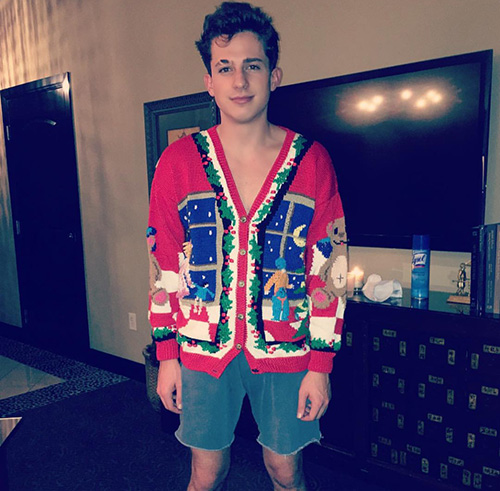 Exhibit B: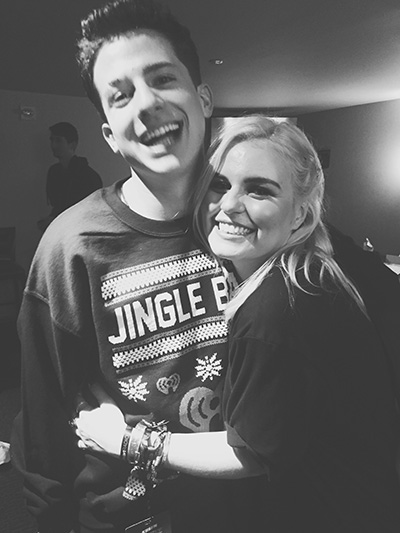 Exhibit C:
5. He's going on tour, so expect some amazing covers!
To me, there's nothing cooler than a guy behind a piano! When I saw Charlie perform at The Troubadour a couple months ago I was completely blown away at how mesmerized the audience was. Also, Charlie Puth is an artist I believe can almost always sing covers better than the original artist…so I can't wait to see what covers he has in store for his upcoming tour!!!
Thumbnail and banner images courtesy of Eugene Gologursky/Getty Images​​​​​​​​​​​