Image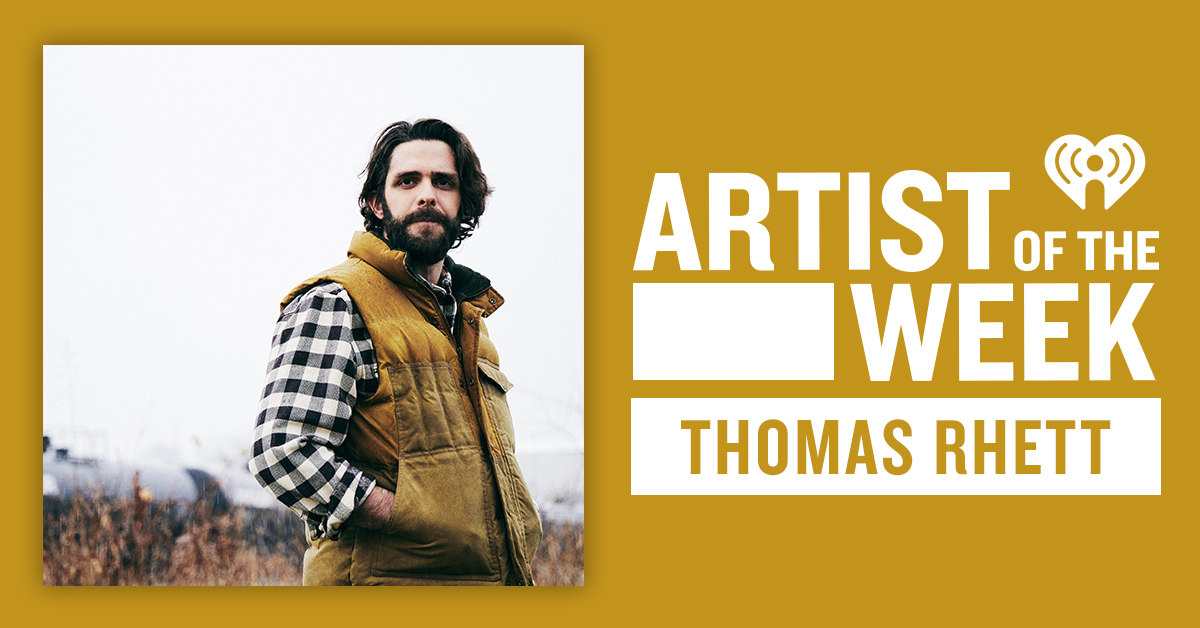 Artist of the Week: Thomas Rhett
Man it feels good to be Thomas Rhett fans again! Part one of the country music star's new double album, Country Again: Side A, is finally here. And he's celebrating with an exclusive album release party hosted by iHeartRadio, hosted by the one-and-only Bobby Bones!
Thomas Rhett's iHeartRadio Album Release Party is set to stream free next week, May 3, at 9pm ET on the iHeartCountry Radio station, and on video via cwtv.com and the CW app. Fans can listen along to hear the country singer perform several new songs from the album, as well as listen to a never-before-heard interview with everyone's favorite radio host, Bobby Bones.
Country Again: Side A is the first part of Thomas Rhett's hotly anticipated new double album, and his first new release since the 2019 hit, Center Point Road. Rhett has made a career by blending pop, rock and R&B elements into his country hits, but this ambitious new double album sees him switch back to a more traditional country sound. This shift was on full display with the first singles dropped from the new album—the country chart-topping "What's Your Country Song?" and more recently, "Country Again."
Rhett told Billboard of the new direction: "A lot of people ask, 'How do you feel about kind of moving backwards?' I don't really look at it as moving backwards. I look at it as a progression too. This is the last thing a lot of country fans expected from me. It was just truly where I was when I was writing for this album."
While Country Again: Side A might have been unexpected, we're definitely not complaining! Be the first to celebrate Country Again: Side A by streaming the album now on iHeartRadio. Then, be sure to join iHeartRadio and Thomas Rhett next week to hear the brand new tracks alongside an exclusive interview with Bobby Bones during iHeartRadio's Album Release Party!