Image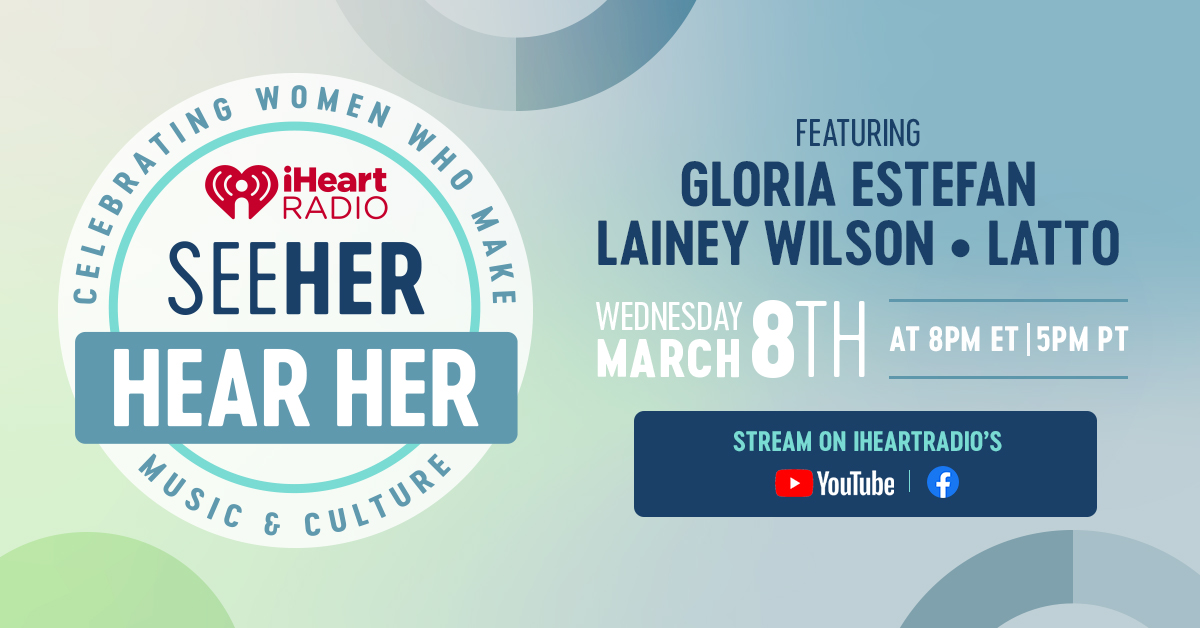 Artist of the Week: Watch Gloria Estefan, Lainey Wilson and Latto Celebrate Women with iHeartRadio's SeeHer Hear Her
Celebrate Women's History Month with iHeart's third annual "iHeartRadio SeeHer Hear Her: Celebrating Women Who Make Music and Culture," a celebration of women who make music, influence change, and sew the fabric of our culture.
The special event will highlight successful and influential female artists in music through in-depth interviews with Gloria Estefan joined by her daughter Emily Estefan, Lainey Wilson, Latto and more during a live one-hour special that will stream on iHeartRadio's YouTube and Facebook pages through March 14.
Through in-depth interviews and archival footage, these powerful female artists share stories of triumph, bravery and innovation resulting in staggering success. Woven throughout the hour, we will hear the inspiring thoughts and wisdom of women at the top of their game throughout the entertainment industry. iHeartRadio SeeHer Hear Her honors the badass women who are shattering stereotypes with their accomplishments, creating opportunities and inspiring generations to find their own voice and share it with the world.
"At iHeartMedia we are passionate about having women in the industry represented and heard," said Gayle Troberman, Executive Vice President and Chief Marketing Officer for iHeartMedia. "This is why we are thrilled to partner with SeeHer for the third year in a row on International Women's Day to produce a special that not only shares the incredible, eye-opening stories of leading women in the music industry, but will also inspire other women to take that leap and pursue a career they are passionate about.
For more information on "iHeartRadio SeeHer Hear Her: Celebrating Women Who Make Music and Culture" visit iheartradio.com/womensday.