Image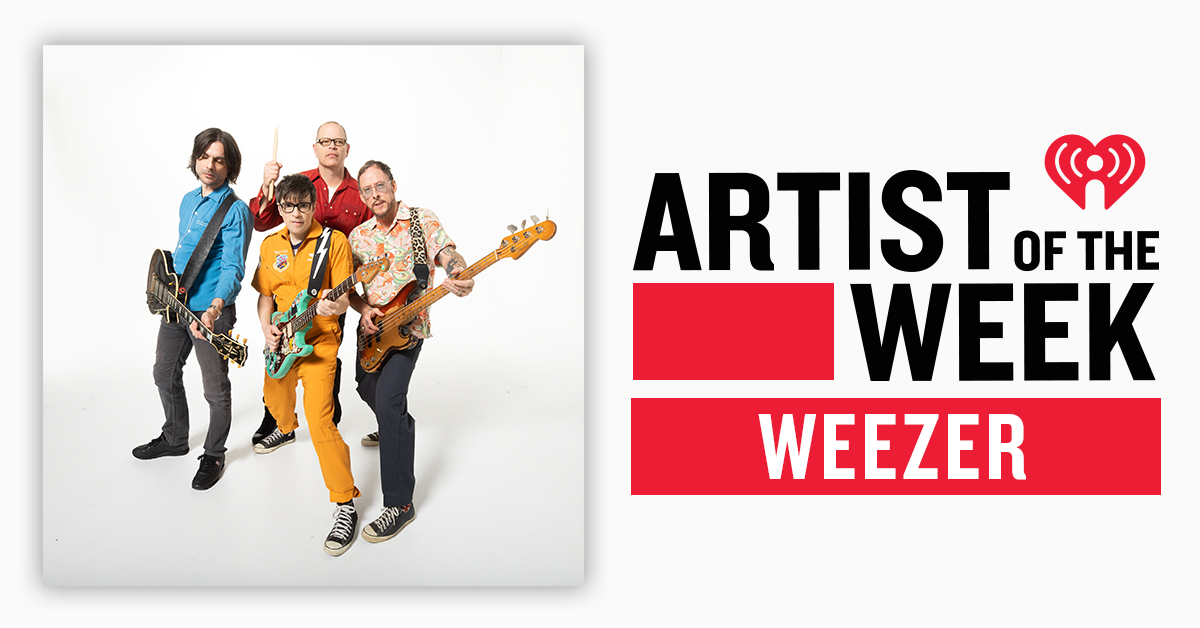 Artist of the Week: Weezer
Weezer fans, rejoice! The misfit kings of alternative rock are back with a brand new single that is favorite song worthy.
"All My Favorite Songs" is the name of Weezer's infectious new tune, which explores how over-and-under connected we have become due to the combination of technology and social distancing.
In a series of tweets, the band revealed the backstory behind their new music, explaining how it only uses analog technologies and instruments for a more "human" experience. According to the posts, the band actually used a 38 piece orchestra and did not use any click tracks, loops or hi-tech sounds – "Not even an electric guitar."
"All My Favorite Songs" is out now and marks the first release from Weezer's highly-anticipated and upcoming full-length album, OK Human, which is set to release on January 29.
But before Weezer drops their new album, they'll be joining iHeartRadio for a special live performance of their songs at iHeartRadio's ALTer EGO on Thursday, January 28!
Presented by Capital One, ALTer EGO brings together the biggest names in alternative music for one epic night of rocking out. Going virtual this year, iHeartRadio's ALTer EGO will feature unique performances from different venues, as well as special back-stage interviews and more.
So mark your calendars, this year's ALTer EGO is set to stream free on Thursday, January 28, starting at 9pm ET on iHeartRadio's Alternative Rock stations and via LiveXLive.com or the LiveXLive app. You don't want to miss new music and stories from Billie Eilish and Foo Fighters, or iconic ALTer EGO performances from Beck, Blink 182, The Killers, Mumford & Sons and, of course, Weezer!