Image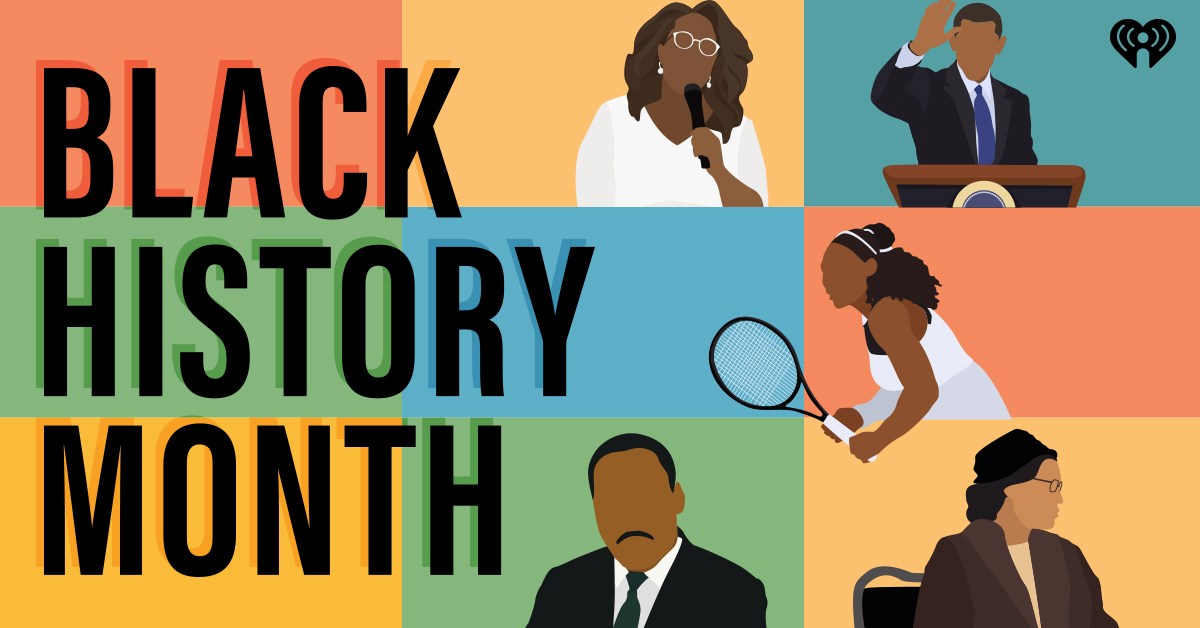 Celebrate Black History Month With iHeartRadio's Playlist of Inspiring Podcasts!
As Black History Month kicks off, now more than ever is a welcome time in America for the education and celebration of Black culture and achievement. This year, iHeartRadio honors Black History Month by highlighting a collection of must-listen-to Black podcast series and shows!
From exploring civil rights' history, to honoring Black changemakers and icons, to celebrating today's most inspiring Black voices—enjoy a moving and inspirational group of podcasts that will expand your knowledge of Black History.
Check out the "1619" podcast's powerful retelling of the 400-year fight for true democracy in America, "Witness Black History" podcast's celebration of Black women's contributions to NASA and space travel and the "Historically Black" podcast on the legacy of the Million Man March—plus dozens of other incredible stories of Black achievements and their impact.
Also this month, iHeartRadio is launching two new original podcast series from Black creators: "Reparations: The Big Payback" and "Black Cowboys."
"Reparations: The Big Payback" is an immersive, new narrative podcast produced by Charlamagne Tha God's and iHeartMedia's The Black Effect Podcast Network and Color Farm Media (the diversified media company behind last year's critically acclaimed documentary film, John Lewis: Good Trouble) and explores the topic of reparations for Black Americans. Join social justice filmmakers Erika Alexander (from Living Single and Get Out) and Whitney Dow (Two Towns of Jasper and Whiteness Project) as they use their unique storytelling skills and experiences to dissect the effects of slavery and systematic discrimination, and the urgent need for justice and change. Listen to the trailer for "Reparations: The Big Payback'' now on iHeartRadio, then mark your calendars for the series premiere on February 18.
"Black Cowboys" is a new podcast shedding light on a piece of Black history not often known. Despite what Hollywood taught us, one-in-four cowboys in the U.S. were Black. Their stories tell a bigger, braver and more honest history of America's West Wild. Join Zaron Burnett, an expert in these untold stories, as he explores the incredible legacy of Black cowboys. Hear the trailer for "Black Cowboys" now on iHeartRadio, and then tune-in to iHeartRadio on February 17 for the series debut.
So let the celebration of Black history, culture and achievement begin! Check out the Black History Month Podcasts playlist to honor, educate and inspire. And don't forget to also tune in for "iHeartRadio's Living Black!": a new, month-long on-air series spotlighting Black culture and impact, culminating a special event with live performances by Roddy Ricch, 21 Savage, Jhené Aiko, Kirk Franklin and more! The special will air on Saturday, February 20 at 6:00 p.m. ET/3:00 p.m. PT on iHeartRadio's YouTube and Facebook pages; iHeartMedia Hip-Hop, Gospel and R&B stations; and the iHeartRadio app.
Whether it's podcasts, radio shows or music—join iHeartRadio all-month long in celebrating and honoring Black History Month!