Image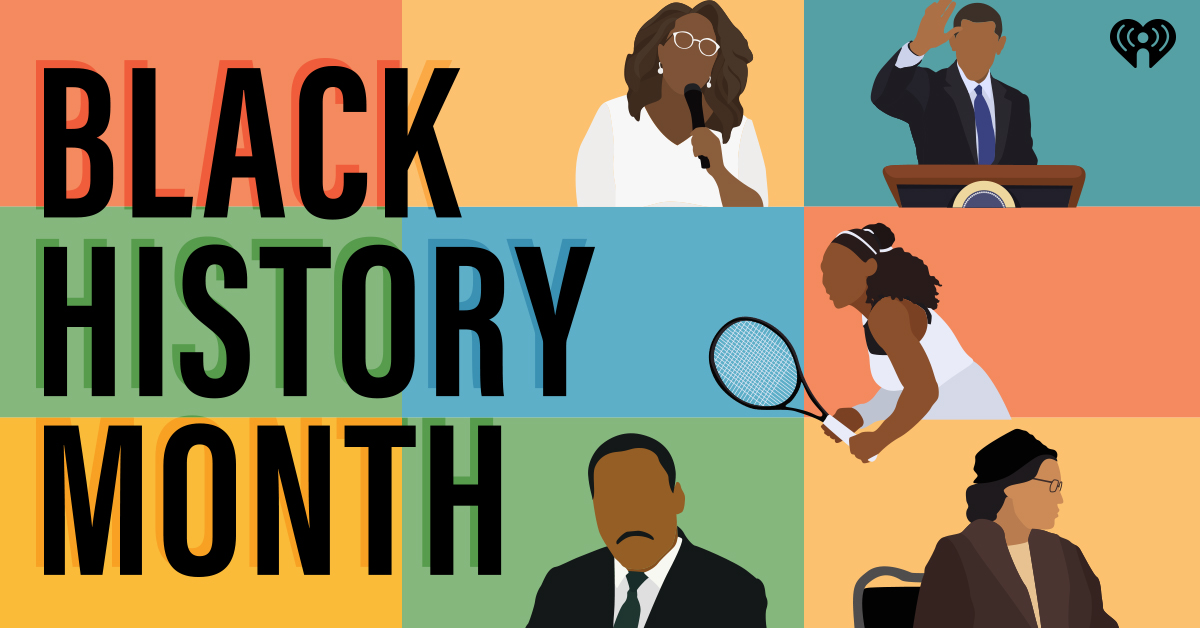 Celebrate & Honor Black History Month With iHeartRadio!
Black History is always happening and should always be celebrated, February reminds us to honor those who have come before us and celebrate the voices of today. Join us as we reflect on Black leaders, innovators and creatives.
This month, tune into iHeartRadio's "Black History Month Radio" to celebrate the influencers and culture that defined American music. iHeartRadio honors the past and celebrates the best of what's happening now with these icons and anthems – from the earliest sounds of rock 'n roll to the birth of hip hop. Listen now on iHeartRadio!
For additional music and culture Black History, tune into "Questlove Supreme," an iHeartRadio Original Podcast. In this series, Questlove Supreme digs into the stories of musical legends and cultural icons. Each episode is driven by conversation ranging from the guest's origins, to their life passions and current projects. The series is about legends and legends in the making, bringing their legacy to life in their own words.
Tune into "Reparations: The Big Payback" from Charlamange Tha God & iHeartMedia's Black Effect Podcast Network for an immersive, narrative podcast, hosted by Erika Alexander (Living Single, Get Out) and Whitney Dow (Two Towns of Jasper, Whiteness Project). The series dives into the argument for and against reparations for Black Americans.
Finally, in current events, dig into the unforgettable story of Danyé Jones through "After The Uprising: The Death of Dante Dion Jones." The series, hosted by journalists John Duffy and Ray Nowosielski, tells the story of the events leading up to Danye's death and within the investigation to uncover what truly happened.
Want even more podcasts? Check out iHeartRadio's Black History Month Podcasts to hear even more moving and inspirational stories about the history of civil rights – and the icons, change-makers and voices who have made a profound impact on the world.
From music to podcasts, live events and more – join iHeartRadio all February-long as we honor, celebrate and share the inspiring stories of Black leaders, innovators and creatives throughout Black History Month!