Image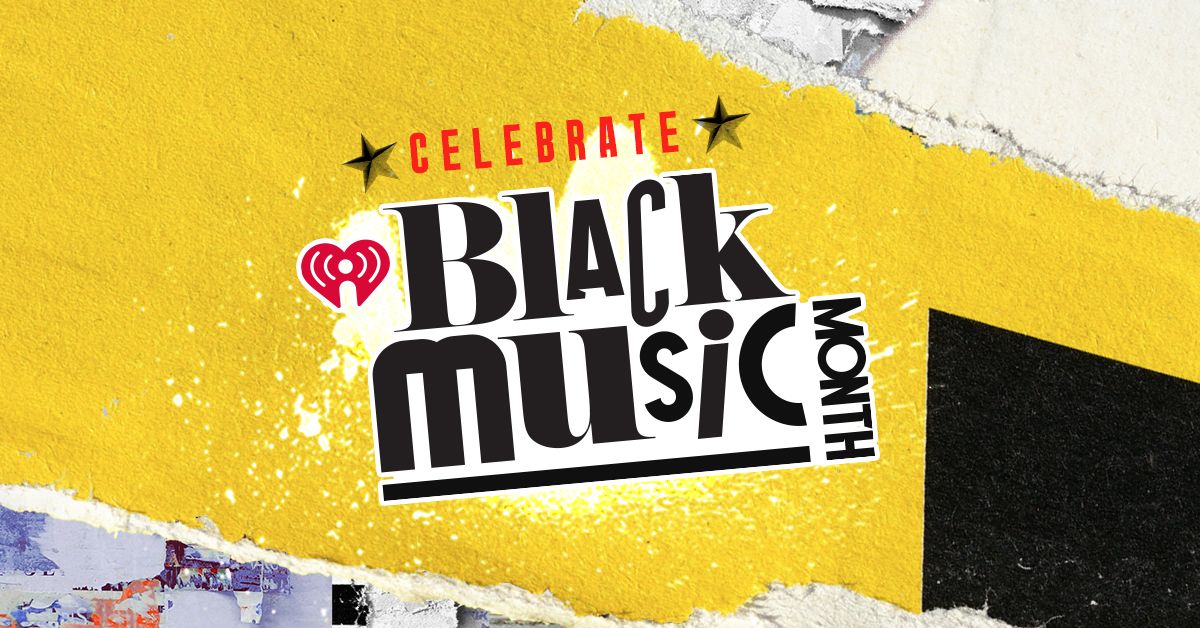 Celebrate Black Music Month And The Achievements of Black Performers With iHeartMedia Radio Stations And "Questlove Supreme"!
June is Black Music Month, an annual observation of Black music in the United States that celebrates its immense and powerful cultural and historical impact on our country—and without a doubt, the achievements of Black artists, writers, songs and albums that continue to positively influence our music taste.
To honor the incredible achievements of Black performers and their contributions to the world of music, iHeartMedia's select Contemporary Hip Hop and R&B radio stations are playing exclusive audio vignettes throughout the month. Listeners will hear messages from artists like H.E.R, Flipp Dinero and Russ as they describe how other Black musicians such as Beyonce, Dr. Dre, Kendrick Lamar, Lauryn Hill, and Tupac have influenced their careers.
iHeartMedia is also providing listeners with a once-in-a-lifetime opportunity to win a virtual meet-and-greet with one of today's biggest African American artists, Trey Songz. Listen to select iHeartMedia R&B and Hip Hop stations all month long—or check out the iHeartRadio App—for a chance to win!
"Questlove Supreme" is helping everyone celebrate Black Music Month, too. Hosted by Grammy Award-winning musician Questlove, this interview-style podcast is releasing a mix of new and old episodes that highlight black artists who have made significant contributions to music. To kick off the celebrations, Questlove and Team Supreme recently sat down with the co-founders of Black Music Month, Dyana Williams and Kenny Gamble. These living legends are two of the most iconic musicians of our time: Williams is commonly referred to as the godmother of Black music, and Gamble is widely considered one of the greatest composers, producers and music businessmen of all time. In another Black Music Month-focused episode, titled "QLS Classic: The Revolution," Questlove traveled to Minneapolis to interview the members of Prince's band, The Revolution. They discussed Prince's early days as well as his overall impact on the music industry.
Today, listeners can listen to part one of a brand new two-part episode with the ever-talented R&B icon, Jill Scott! And check back in later this month to hear a conversation with CeeLo Green.
And that's not all: Throughout the month of June, the iHeart Daily newsletter will be highlighting the achievements of new and old black music icons, from Ella Fitzgerald and Ray Charles to Run-D.M.C. and Beyonce. The iHeart R&B Live Series—hosted by Keith Sweat—will feature several of today's biggest R&B artists. Tune in to www.ksweatlive.com or iHeartMedia's select R&B, and Hip Hop Adult Contemporary stations at 8 PM ET every Friday to experience these performances.
Tune into iHeartMedia's select R&B, and Hip Hop Adult Contemporary stations today to hear audio messages from your favorite Black musicians, or head over to iHeartRadio today to catch these brand new episodes from "Questlove Supreme." Happy Black Music Month!