Image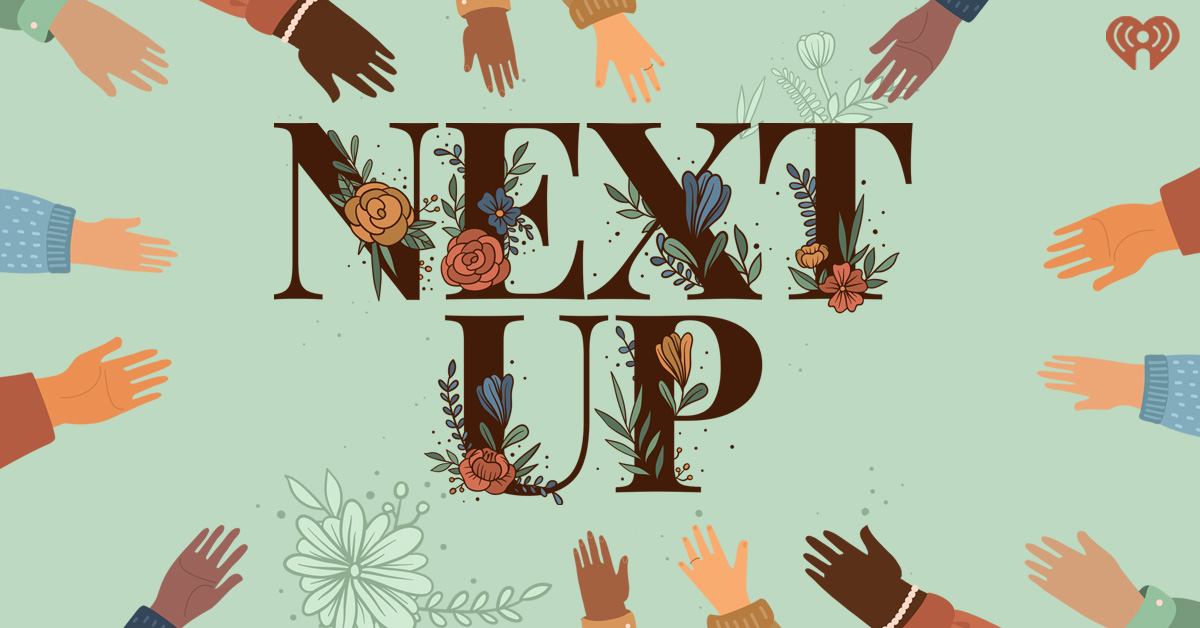 iHeartMedia's NextUp Initiative Announces the 2023 Fellows: Find Your New Favorite Host!
Guest blog by Anna Hossnieh, NextUp co-founder and iHeartPodcast Networks managing executive producer.
In 2021, we launched the first round of NextUp, aiming to empower participants by giving them the tools to succeed in the podcast industry: from developing and marketing a podcast to using industry-leading software. Participants in NextUp learn from some of iHeartRadio's top creators and leave the program with at least three finished episodes and a polished pitch for their podcast. 
The program was created to elevate the voices of marginalized storytellers and provide an incredible opportunity for future generations of podcast creators to be heard. The 2022 NextUp Fellows featured one-of-a-kind creators, and my co-founders, Joelle Monique and Yesenia Medellin, and I are proud to say four shows from the last round have been renewed for new seasons: "BFF: Black, Fat, Femme" hosted by Dr. Jonathan Higgins, "Tongue Unbroken" hosted by X'unei Lance Twitchell, "Beauty Translated" hosted by Carmen Laurent and "On Call with Kay-B." Other NextUp shows – like Neha Aziz's "Partition," which hit over 145,000 downloads; Maria Diez's "When You're Invisible," which premiered on iHeartPodcasts' "My Cultura" network; and Oya L. Sherrills' "Survivors Heal," which wrapped up in February – also found audiences that connected deeply with their shows.
The success of these shows in cutting through the podcasting landscape to resonate with all kinds of listeners highlights exactly why the NextUp initiative was created. 
Now in our second round, I'm thrilled to introduce the 2023 NextUp Fellows, who are all already growing as creators and hosts in our six-month-long program. See below for some info on our newest fellows and what you can expect from their new shows. Don't forget to head over to the NextUp website to learn more about the initiative and find previous fellows. 
Thank you again to everyone who applied and shared their projects with us. iHeartPodcasts believes in you and admires your passion, and encourages you to apply again when applications open at a later date.
Join us for one more round of congratulations again to our eight NextUp creators—we're so excited to work with this group of talented people and look forward to the incredible projects they'll bring to listeners in the future! I can't wait to see them shine on the iHeartPodcast Network. 
Roya Ramezankhani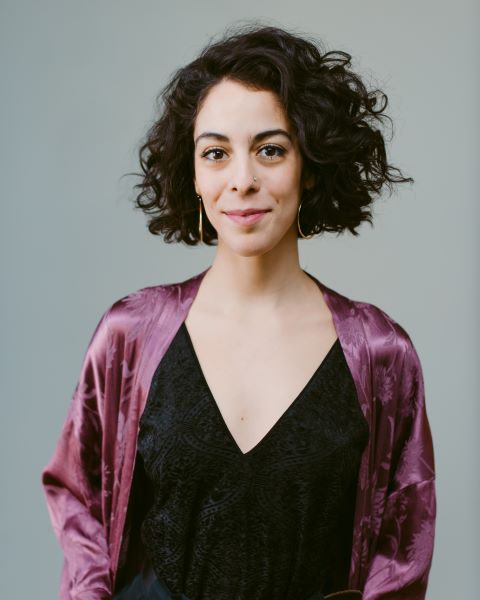 Roya Ramezankhani grew up in Lexington, KY, in a multicultural household with an Iranian immigrant father and an American mother. Roya is a dancer, photographer, visual artist and licensed Responsive Body bodywork practitioner. Growing up in a small southern city, few people looked like her. And although she stayed connected with her Iranian family, like many other immigrants and their children, she often felt far away from her heritage. Roya has used her art to explore her multicultural identity and Iranian heritage.
Roya's podcast will be focused on conversations with displaced Iranian artists, historians and activists and how they stay connected with their heritage. Middle Eastern people are extremely underrepresented in American media and she hopes to provide a platform where other people like her are seen and celebrated.
Leatra B. Tate, Ph.D.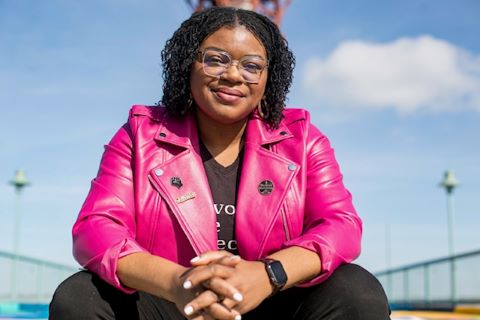 Leatra B. Tate, Ph.D., is a community-engaged Black feminist scholar, activist, sexual assault prevention & response professional, and social entrepreneur who has worked in various roles in the higher education, military, and nonprofit sectors. She is also a survivor of campus sexual violence.
Leatra's show focuses on providing a platform for other Black women survivors of campus sexual assault and sexual victimization to share their unique stories of survival, healing and power as a means for creating community. Her idea came about after hearing countless survivors during her dissertation research share that they would have benefited from hearing from other Black women survivors as they navigated their lives post-sexual assault. Through this podcast, Leatra intends to create the space those survivors were seeking using storytelling for connection and community that centers on the unique experiences of Black women.
Joseph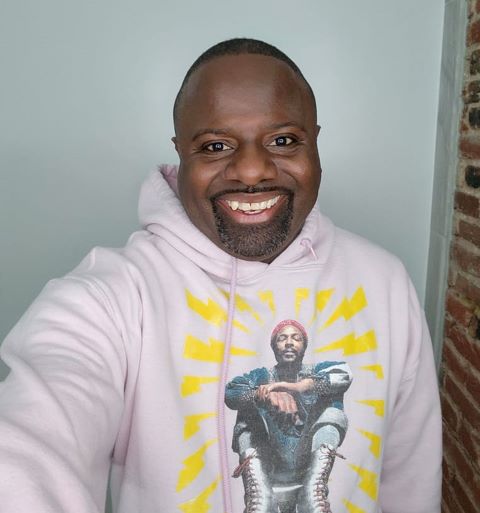 Joseph is an elder millennial who still has some pep in their step and is excited to join the iHeart family with "The Juss Joseph Podcast." This show is a hella Black, hella queer and hella Christian take on society and culture. Joseph seeks to use their platform to disrupt, dismantle, and illuminate for the greater good of all. A native New Yorker who has grown up during their 15-year Oz-like journey in Washington, D.C., Joseph truly believes their time is now and that it couldn't have happened a second sooner or a second later. In their free time, Joseph enjoys daydreaming about whether Heaven has a happy hour and celebrating their favorite divas and musical artists' birthdays, deaths and album anniversaries.
Devarah 'Dee' Borrego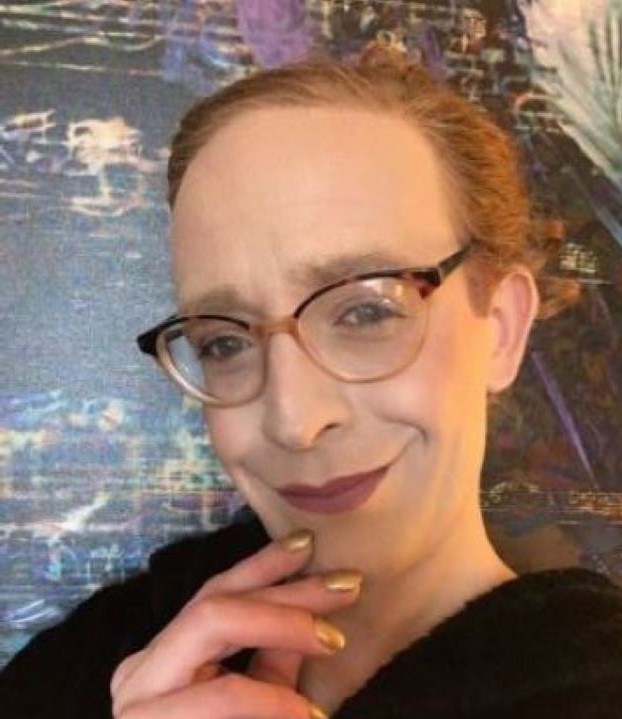 Dee is a multilingual artist and activist based in Boston who believes unshakingly in the rights of minorities, especially disabled people; sexual and gender minorities; and BIPOC. She is of Mexican-American and Jewish descent and is a long-term survivor of HIV. She is fascinated by history, languages and cultures, especially the interaction and intersection of language and culture with how a given historical narrative is preserved and presented. A founding member of the U.S. Positive Women's Network, she has worked with numerous HIV-focused organizations and spoken at numerous conferences. 
After taking a multiyear break from HIV advocacy, she is honored and thrilled to be a part of the NextUp Initiative at iHeart, where she's developing a podcast discussing the reality of living with HIV in the 21st century.
Nicole Garcia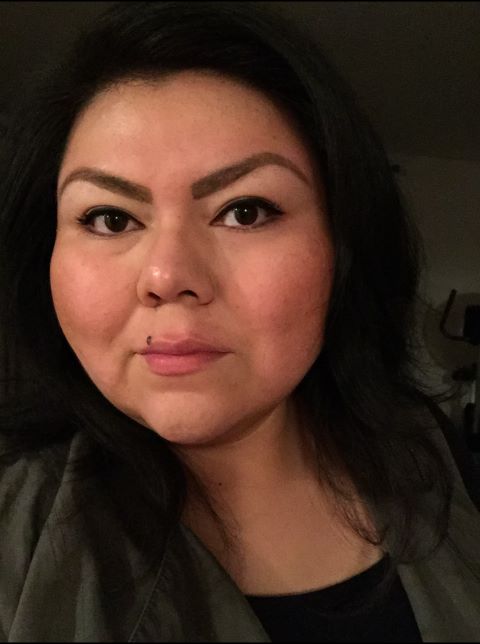 Nicole has always been interested in audio storytelling and recognizes the power of sharing perspectives, stories and experiences through this medium. With a diverse background spanning several different industries and being Navajo herself, Nicole brings a unique and well-rounded perspective to current events, pop culture and history. Currently residing in a small town on the border of the Navajo reservation, Nicole is an advocate who wants to have a positive impact in her community.
Join Nicole on the "Burning Sage and Burning Bridges" podcast where she will explore the realities of modern Native life. Gone are the days of romanticized depictions of her people riding bareback through the plains. Instead, they live in a world of conflicting values and pressures, where tradition and heritage often take a back seat to the convenience of modern life. Through candid conversations and personal stories, we'll shed light on the struggles and triumphs of living in two worlds and how we can strive to honor our roots while navigating the challenges of modern society.
Autumn Harris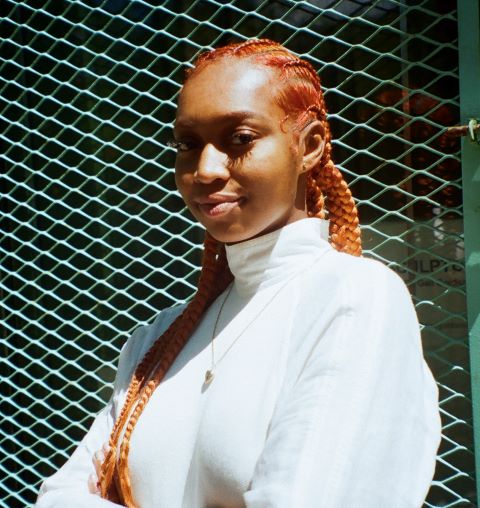 Autumn is a radio journalist from Queens, New York, and a Comparative Women's Studies scholar at Spelman College. She created and hosts the "Cardiology" podcast, which uses Cardi B's archived experience as a dancer in NYC to narrate a larger story about race, gender, labor and desirability in America. She hopes to sculpt dynamic sound with compelling stories that leave listeners knowledgeable of the past and informed about the future. When she's not working on the show, she can be found visiting new art spaces, watching Real Housewives or researching food trucks with the hopes of starting her own.
Shianne Salazar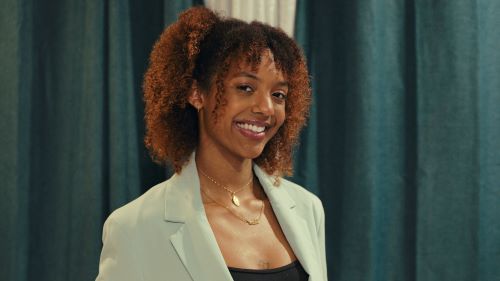 Shi, or Shi City, is a Trinidadian-American multimedia content creator and digital storyteller based in Miami, Florida. She got her start in radio as the creator and host of the "Livin' 4 The City," (yes, it's a charming and clever nod to Stevie Wonder) a Black power music show on WVUM – the voice of the University of Miami – where she has obtained a bachelor's degree in film production and journalism.
Shianne's experience as a first-generation American woman has greatly informed her approach to cultural studies, primarily through her passion for music and pop culture. Her background in entertainment journalism and nerdy obsession with music, film and television stats, trends and innovations have motivated her perspective for iHeart's NextUp initiative. Shianne's podcast will be a talk show with musical components that is focused on the creative alterations of popular music trends including samples, covers, remixes, interpolations and revival; across genres and decades with a special emphasis on Black and feminist works.
Patty Mulloy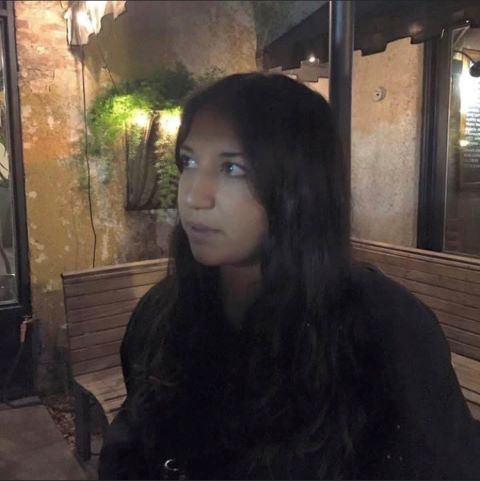 Patty was born in India to parents she never knew, then raised in Alabama by an adoptive single mother. She was adopted from an orphanage in New Delhi, India and raised in Mobile, Alabama. She attended Loyola University of New Orleans and Loyola University of Chicago before jumping around the USA and landing in Berlin, Germany, from 2009 until, well, now. More recently, she worked with Think-Film Impact Production, producing and promoting various social impact films and a series of films on climate change and immigration for the United Nations. 
In "Finders Keepers: An Adoption Podcast," Patty revisits her personal experiences as the brown child of a white parent in the Deep South and embarks upon a complex journey to discover her roots and herself. Along the way, she explores how adoption has shaped her mind, relationships and sense of humor, comparing and contrasting her experiences with those of other adoptees. "Finders Keepers" will offer an animated roadmap to help anyone with any relationship with adoption, from adoptees to their adoptive or soon-to-be adoptive parents to their friends, neighbors, worst enemies and accountants. In her spare time, she enjoys writing, playing music, experimental cooking, thunderstorms and raking the lawn.