Image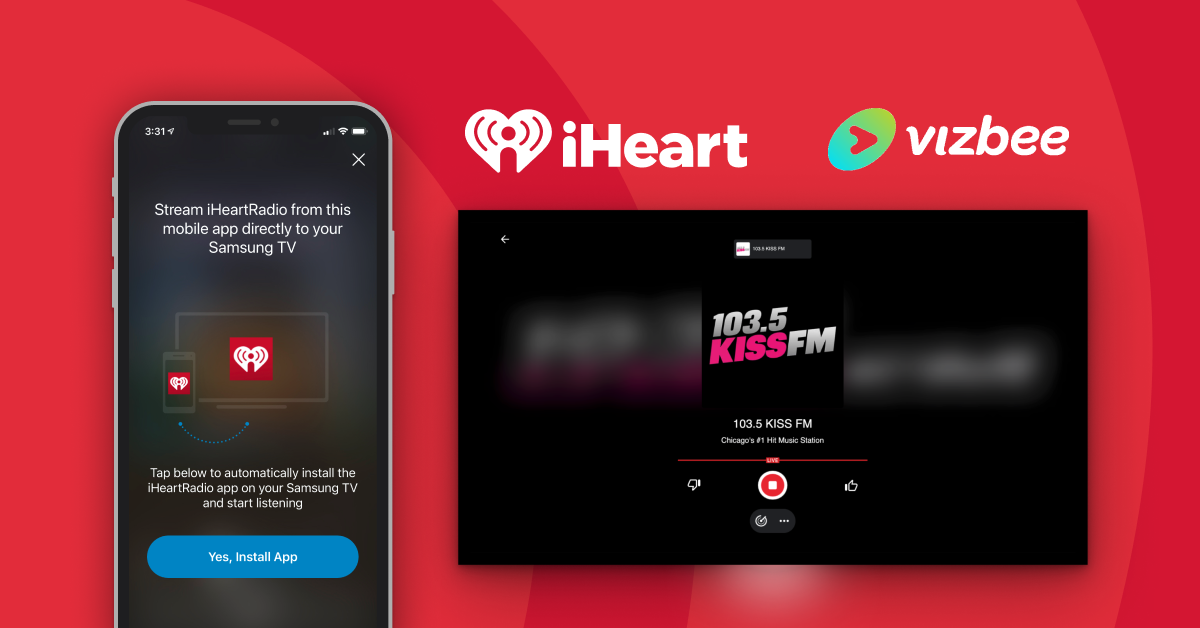 iHeartRadio Adds Vizbee Support to Bring iHeartRadio to Your TV!
Big news iHeartRadio fans: your favorite stations, podcasts and playlists are now even easier to stream across all devices and rooms in your home!
iHeartRadio is happy to announce a brand new integration with Vizbee, a leader in cross-platform casting, that allows users to seamlessly hand off the iHeartRadio audio experience from their phone to their TVs. Starting now, users can install and play iHeartRadio directly to their Roku, Amazon Fire TV devices and Samsung Tizen devices directly from their phone, while instantly signing their TV into their iHeartRadio account for ultimate connectivity and convenience throughout their home.
Whether coming inside from a walk or drive—or moving to another room in the house and wanting to share the audio experience on a TV or louder sound system—our new integration with Vizbee puts the controls in your hands to seamlessly continue listening to your favorite podcasts, artists, stations and playlists, your way. iHeartRadio users now have a one-stop shop for all their audio streaming and entertainment needs, no matter what they're doing or which room of the home they're in.
So what are you waiting for? Check out the iHeartRadio app now to bring a new level of entertainment to your home, and for free! To learn more about Vizbee, click here—or head over to iHeartRadio to learn more about how to use the new integration.